This is a compilation of data concerning Military Men of County Tyrone, as well as an attempt to discover the early names and locations of the Regiments of Ulster. It is a work in progress. If you would like to contribute information, please contact Teena.
The News articles are transcribed from the Belfast newsletter, Dublin Evening Mail, Dublin Evening Post, Londonderry Sentinel, Saunders Newsletter, and Tyrone Constitution, unless otherwise noted.
The 1st July 1766, is the date given by R. P. Berry in his 'History of the Volunteer Infantry' for the first volunteers of Ireland. They were formed to resist the French invasion, and wore scarlet uniforms with blue facings. This small beginning so rapidly grew that by the year 1782 the Irish Volunteers had become a formidable force and numbered 100,887 men, with 130 pieces of artillery. But not many years afterwards this national army of volunteers ceased to exist.
Most of the corps were named after the guild, society or town from which they were formed, as will be noticed by the names on the medals and belt plates. The medals are mostly engraved, are very rare, and were presented for skill at arms, good conduct, and competitive shooting. The belt and shako plates formed part of the uniform, and the former were worn on the sword cross-belt, as shown in the miniature portraits of officers exhibited this evening. I have included in the exhibits two interesting shako plates. The information respecting the various corps is very meagre, and therefore I can only give the description of the various medals and plates."
Mr. Winter then described in detail Medals of the Liberty Volunteers, the Independent Ballyroom Cavalry, the Kilworth Light Dragoons, the Royal Tyrone Regiment, the Royal Dublin Volunteers, and the King's County Militia. Belt and shako plates of the Carton Cavalry, Lawyers Cavalry, Maryborough Cavalry, Waterford (?), Royal Dublin Volunteers, Linen Hall Corps. Liberty Rangers, Oyster Haven Infantry, Bandon Union, and King's County Militia.
A gorget of the Cork Militia
Badges of the Pope Pius IX Irish Brigade. (The Numismatist Jan. 1930)

The Royal Inniskilling Fusiliers
comprising;
1st Batt. (formerly) The 27th (Inniskilling) Regiment of Foot
2nd Batt. (formerly) The 108th (Madras Infantry) Regiment of Foot; with Militia Batts.
3rd Battalion The Fermanagh Militia
4th Battalion The Tyrone Militia
5th Battalion The Donegal Militia
Titles – 1st Battalion
1689-1751 Colonel Zachariah Tiffin's (or successive Colonels' names) Regiment of Foot
1751-1881 The 27th (Inniskilling) Regiment of Foot.
1881 (from) The Royal Inniskilling Fusiliers
Titles – 2nd Battalion
1760-63 The 108th Regiment of Foot: disbanded
1794-96.The 108th Regiment of Foot: dispersed between 64th and 85th Foot
1854-58 The Hon. East India Company's 3rd (Madras Infantry) Regiment
1858 – 61 The 3rd (Madras) Regiment
1861-81 The 108th (Madras Infantry) Regiment
1881 (from) The Royal Inniskilling Fusiliers
The Fermanagh Militia, the Royal Tyrone Militia, and the Donegal Militia constitute the 3rd, 4th, and 5th Battalions of the Royal Inniskilling Fusiliers. They all date from 1793, but the 4th Battalion, the Royal Tyrone Fusiliers, claim to be the oldest Fusilier Regiment of Militia in the United Kingdom, and the first regiment that mounted guard on Dublin Castle carrying the Union Jack. They have a special badge consisting of the Star of St. Patrick within a Union Wreath with a Crown over. They used, moreover, to boast the motto 'Ut prodie', which, however, was lost on the introduction of the Territorial system.
The Royal Tyrone Regiment of Fusiliers present some special features of interest. Their first embodiment dates from 1783, when they were granted the badge and motto still retained by them, alone, of all other regiments, whether regular or auxiliary. The former was the Star and Cross of St. Patrick with, in the centre, "Quis separabit" and "MDCCLXXXIII." Ten years later, on the second embodiment, the regiment received the title of "Royal" and the numerical precedence of the 2nd Tyrone Regiment of Militia, and in the Irish Rebellion of 1798 gained for themselves great distinction, fighting at Vinegar Hill, Naas, Kildare, Arklow, and numerous other places, and being frequently commended for their efficiency and steadiness in action. During the Peninsular War a large number of men volunteered into the line, and at Waterloo, where the 28th and 32nd Regiments fought so stubbornly and well, amongst their ranks might have been seen three hundred or more of the gallant Royal Tyrone men, who had had no time to exchange their Militia uniform for that of their new regiments.
During the Crimean War, no fewer than four hundred volunteered into the line, and it was during the continuance of that war that the regiment was named "Fusiliers", which title, as well as the prefix "Royal", they gave to the Territorial regiment on their amalgamation with the 27th and 108th Regiments of the line.
The list of commanding officers is a strong one, commencing with the Marquis of Abercorn, who held that position for fifteen years when the regiment was first raised. The present commander is Colonel Lewis Mansergh BUCHANAN, late Connaught Rangers, from whom we may quote the following interesting data – "The 4th Battalion of the Royal Inniskilling Fusiliers is the only regiment possessing a corps of Irish bagpipes, and is also singular among Militia regiments as having always worn the busby in full-dress. The present average height of the men is 5 feet 7 and 4-tenths inches. In 1883 it attained the highest points in rifle practice yet reached by a Militia regiment."
Early Infantry List with Commanding Officers and their Commission Dates;
Aughlorge and Clonoe Infantry
Captain Anthony M'REYNOLDS – 31 Oct. 1796
1st Lieut. Henry HUNTER – 28 July 1801
2nd Lieut. William HOLMES – 1 Mar. 1825
Augher and Clogher Infantry
Capt. Com. Sir Wm. RICHARDSON Bt. – 26 Jan.1808
Captain Jas. M. Richardson BUNBURY – 14 Aug.1811
1st Lieut. James TAYLOR – 30 Oct. 1796
2nd Lieut Joseph TREMBLE – 11Apr. 1808
Aughnacloy Infantry
Captain Edward MOORE – 28 June 1798
1st Lieut. Wm. Frederick SPEER – 28 June 1798
2nd Lieut. John SPEER – 28 Mar. 1805
Aughnahoe Infantry
Captain Henry CROSSLE – 3 Apr. 1812
2nd Lieut William CROSSLE – 12 June 1806
3rd Lieut. John CROSSLE – 19 Dec. 1820
Ballinasaggart Infantry
Captain John Corry MOUTRAY – 31 Oct. 1796
1st Lieut. Leslie MOUTRAY – 1 June 1810
Barons Court Infantry
Captain Sir John Jas. BURGOYNE – 3 Mar. 1810
Benburb Infantry
Captain William RICHARDSON – 14 Nov. 1820
1st Lieut. William HARPUR – 26 Jan. 1821
Caledon Infantry
Captain Dupré Earl of Caledon – 4 July 1798
1st Lieut. Best FEIR – 22 Feb. 1811
Clare Infantry
Captain William CHAMBERS – 28 June 1803
1st Lieut. Andrew M'CORMICK – 2 Feb. 1818
2nd Lieut. James JOHNSTON – 22 Oct. 1801
Clogher Infantry
Captain Rob. Waring MAXWELL – 24 Nov. 1819
2nd Lieut. Edward BEATTY – 3 Feb. 1815
Cookstown Infantry
Capt. Com. William STEWART – 26 Oct. 1803
Captain Wm Stewart RICHARDSON – 7 Mar. 1822
1st Lieut. Daniel M'COOKE – 2 Mar. 1805
Drummond Infantry
Captain John SHUTER – 1 Mar. 1806
Lieutenant David SHUTER – 28 Aug. 1807
Dungannon Infantry
1st Captain Hon. Thomas KNOX – 18 June 1807
2nd Captain William MURRAY 3 Dec. 1803
1st Lieut. William HALL – 3 Dec. 1803
2nd Lieut. Alexander SMITH – 3 Dec. 1803
Fort Edward Infantry
Captain Edward MOORE – 27 Oct. 1821
1st Lieut.'s
William WILSON – 27 June 1799
John M'MULLAN – 23 Dec. 1803
Loyal Gorten Infantry
Captain Hercules Henry SLADE – 28 Jan. 1823
1st Lieut. John M'FARLAND – 30 Sept 1812
2nd Lieut. Charles M'LOUGHLIN – 23 Nov 1812
Killyman Infantry
Captain Jackson LLOYD – 28 June 1798
1st Lieut. John RICHARDSON – 30 Dec. 1806
Lissan Infantry
Captain Thomas STAPLES – 25 Jan. 1821
1st Lieut. William MAGILL – 6 Dec. 1820
2nd Lieut. Samuel MAGILL – 6 Dec. 1820
Loughry Infantry
Captain John LINDSAY – 14 Jun. 1811
2nd Captain Frederick LINDSAY – 14 Jun. 1811
1st Lieut. Thomas SPEER – 16 Nov. 1799
2nd Lieut. Robert CRAWFORD – 8 Sept. 1801
3rd Lieut. John HENDERSON – 10 Nov. 1803
Lowreystown Infantry
Captain Somerset Earl of Belmore – 31 Oct. 1796
1st Lieut. George GALBRAITH – 22 Aug. 1810
2nd Lieut. Thomas CUNNINGHAM – 22 Aug. 1810
Moy Infantry
Captain William HUNTER – 27 Jun. 1816
1st Lieut. Edward CLARKE – 11 Nov. 1822
2nd Lieut. Charles HARPUR – 11 Nov. 1822
Newmills Infantry
Capt. Com. William STEWART – 9 Feb. 1822
2nd Captain John RICHARDSON – 1 Oct. 1809
1st Lieut. Thomas DAWSON – 18 Apr. 1822
Omagh Infantry
1st Company Captain Dean MANN – 22 Aug. 1807
1st Lieut. Samuel JOHNSTON – 23 May 1814
2nd Lieut. William MULHOLLEN – 30 Nov. 1820
2nd Company
Captain Hugh STEWART – 14 Jun. 1811
1st Lieut. William M'KELVEY – 28 Jul. 1803
2nd Lieut. James WILSON – 18 Oct. 1820
3rd Company
Captain Mervin STEWART – 18 Nov. 1820
1st Lieut. James HAMILTON – 18 Nov. 1820
2nd Lieut. James SPROWLL – 5 Mar. 1801
3rd Lieut. John CALDWELL – 7 May 1801
4th Company
Captain John SPILLER – 29 Sept 1803
1st Lieut. David WHITE – 22 Mar. 1810
2nd Lieut. Daniel YOUNG – 15 Oct. 1803
Pomroy Infantry
Capt. Comm. Robert William LOWRY – 26 Dec. 1807
2nd Captain James LOWRY – 12 Nov. 1810
1st Lieut. James COOKE – 12 Jan. 1811
2nd Lieut. Thomas YOUNG – no date
Stewartstown Infantry
Captain John Molesworth STAPLES – 31 Oct. 1796
2nd Captain Thomas STAPLES – 5 Sept. 1801
1st Lieut.
2nd Lieut. John HUNTER – 11 Jan. 1806
3nd Lieut. Thomas SLOAN – 11 Jan. 1806
Strule Infantry
Capt. Comm. Cha. Earl of Blessington – 26 Oct. 1803
Capt. William NOBLE – 20 Aug. 1823
Captain Robert POWER – 20 Aug. 1823
1st Lieut. Nathaniel Patten – 1 Mar. l806
Tyrone Militia Caledon (page 132)
Colonel Dupré Earl Caledon – 11 Aug. 1804
Lieut. Col. William STEWART – 16 Aug. 1805
Major William IRVINE – 30 Mar. 1806
Captains
Jon. Willington KYFFIN – 29 Mar. 1804
John IRVINE – 7 Apr. 1810
Andrew MILLAR – 4 Aug. 1815
Alexander BOYLE – 4 Aug. 1815
John MOORE- 18 Oct. 1803
Lieutenants
John HYDE – 16 Jan. 1805
Alexander CAMPBELL – 27 Apr. 1805
Thomas YOUNG – 1 Mar. 1806
Roger Cornw. ANKETEL – 22 May 1806
Thomas OLPHERTS – 22 Sept. 1806
Joseph Gabbett BOUCHIER – 10 Nov. 1806
Edward MOORE – 27 Apr. 1807
John LINDSEY – 31 May 1810
Sinclair PERRY – 8 Nov. 1810
Robert THOMSON – 17 May 1813
William John IRVINE – 20 Aug. 1813
James MAGIL – 26 Jan. 1814
John Lawrence SPEAR – 14 Apr. 1814
Ensigns;
Samuel JAMESON – 20 Feb. 1812
Andrew PATTERSON – 3 Dec 1812
William MAXWELL – 20 Aug. 1813
Daniel MANSERGH – 20 Aug. 1813
John BYERS – 20 Aug. 1813
Robert G FALLS – 27 Nov. 1815
Paymaster – William PRINGLE – 2 Mar. 1821
Adjutant – Richard R LODGE – 2 May 1822
Quart. Mast. – William MARTIN – 26 Nov. 1804
Surgeon – Joseph HEMPHILL – 17 Jan. 1825
Surg. Mate – Scott Hugh CARRMICHAEL – 6 Feb. 1813
Source A list of the officers of the militia and of the yeomanry cavalry &c. 1825 https://bit.ly/2WPnLhI
The Royal Tyrone Fusilier Regiment
List of Officers- with Commission Date – Headquarters Strabane 1793
Lieut-Colonel Commandant The Marquis of Abercorn 1793
Lieut-Col.The Hon. Thomas KNOX – 18 May 1793
Major The Hon. A.C. HAMILTON – 18 May 1793
Capt. Benjamin STEWART – 18 May 1793
Capt. Charles CRAWFORD – 19 May 1793
Capt. Alexander RICHARDSON – 20 May 1793
Capt. John MACKAY – 21 May 1793
Capt. John MOUTRAY – 22 May 1793
Capt. George GLEDSTANES 23 May 1793
Capt. Richard DOBBINS 24 May 1793 – Appointed Quartermaster 23 Aug. 1793
Lieut. George VALLANCY – 25 May 1793 – Brevet Captain and Adjutant
Lieut. Andrew Thomas BELL – 26 May 1793
Lieut. George SINCLAIR – 27 May 1793
Lieut. Thomas SPILLAR – 27 May 1793
Lieut. William GOODLATTE – 27 May 1793
Lieut. Thomas LAWRENCE – 27 May 1793
Lieut. Claude WALSH – 27 May 1793
Lieut. William LIGHTON – 27 May 1793
Lieut. Joseph CRUMP – 27 May 1793
Lieut. James TAYLOR – 27 May 1793
Ensign James VERNON – 27 May 1793
Ensign Michael RICHARDSON – 27 May 1793
Ensign David CAMPBELL – 27 May 1793
Ensign William HAMILTON – 28 May 1793
Ensign Thomas HAMILTON – 28 May 1793
Ensign Hon. Dupré ALEXANDER – 28 May 1793
Ensign Lord Viscount HAMILTON – 29 May 1793
Alexander ANDERSON – 31 May 1793
Chaplain – Rev Stewart HAMILTON – 28 May 1793
Strabane 23rd August 1793
The Parliament of this kingdom, having passed a law for raising and embodying a Militia, for the defence thereof, and His Majesty, King George the Third, through His Excellency the Lord Lieutenant of Ireland, having been pleased to appoint the Most Noble the Marquis of Abercorn, to be Lieutenant Colonel Commandant of the regiment, to be raised and embodied in the County of Tyrone, the Marquis of Abercorn therefore, takes on himself, this day, the command of the said regiment. His Majesty has been graciously pleased to permit the Tyrone Regiment to be called Royal. It is therefore to be known by the name of the 2nd, or Royal Tyrone Regiment of Militia. (which name it bore up to the year 1855)
As Colonel Commandant, the Marquis was vested with the authority, and privilege, of appointing all the officers who were to hold commissions in his regiment. These were required to be gentlemen of the County, or to have property therein, and it is evident, to anyone acquainted with the County Tyrone, that the Marquis's selection of the officers to serve in the Royal Tyrone Regiment was the very best which could have been made, as he well knew the respectability, standing, and efficiency, of the gentlemen whose names are recorded in the list.
Some early Orders
28 Sept. 1793 – "Commanding officers of companies will give particular orders to their men this evening, that their hairs are well-combed, and the sides and fore-top pomatumed, and the tails uniformly tied close to the head. As the men will appear powdered at the review, the officers will be particularly careful on this point, and the old sergeants very attentive to instruct their men.
3rd Feb. 1794 "A greater attention must be paid to the tying and powdering of the men's hair. The powder must be better mixed in the hair, and the mark of the teeth of the comb appear on the back of the head, and on the club, by drawing the comb downwards on the hair. Great attention must be paid, not to have the powder laid on in clots.
4th March 1794 "The officers of the Royal Tyrone Regiment return their thanks to the men of the regiment, for the alacrity with which they turned out yesterday when the drum beat to arms. Their peaceable, and good conduct during the day requires from their officers every expression of gratitude. The marked disapprobation shown by the men at the improper conduct of a few deluded, and unthinking men, of a neighbouring regiment of militia reflects the highest praise on the Tyrone Regiment.
15th Mar. 1794 –
the new arms supplied to the issued to the regiment of the different companies, but only to such men as were able to march with the regiment and on Monday 17 Mar., the entire regiment left Strabane on the route for New Geneva and Waterford. It appears that after a day's march, the regiment was to break into the divisions namely –
1st Division
Grenadiers
Lt Colonel's Major's
and Capt. CRAWFORD'S Companies
2nd Division
Capt MACKAY'S
Capt DOBBIN'S
and Marquis's Companies
3rd Division
Capt. STEWART'S
Captain BAILLIE'S
and Light Infantry Companies
Source 'Historical Record of the 2nd (now 80th) or Royal Tyrone Fusilier Regiment from 1793' By John Core 1872
Royal Tyrone Regiment – Medals
Gold, circular medal mounted in glass, with gold rim and ornamented loop.
Obverse.-The Irish harp with winged figure, crowned, within a laurel wreath, two scrolls above the wreath and dividing the words "God Save The King"; a small star at base.
Reverse – "For Soldierly Merit" within a laurel wreath, two scrolls and two small five-pointed stars dividing the words "Royal Tyrone Regt."
Another, in silver, with steel clip and large split ring for suspender.
Edge engraved – T. HORAN.
source The British Numismatic Journal and Proceedings of the British Numismatic Society 1929 -30
21 Aug. 1794 Marriage
At Duncannon church, Captain HARRISON of the Royal Tyrone regiment Militia, to Miss SMYTH daughter of the late William SMITH <sic> of Waterford.
5 Jan. 1801
The Act of Legislative Union becoming this day operative Law, the Imperial United Standard was hoisted at twelve o'clock, on Bedford Tower, Dublin Castle, and at the same time a Royal Salute was fired from the battery, Phoenix Park. The Union flag was also displayed in the morning by the Royal Tyrone regiment, then on duty at the Castle and by the regiment which relieved them. (The Courier)
5 Jan 1802 Proclamation by the Lord- lieutenant and Council of Ireland
Whereas we have received information upon oath, that between the hours of one and two o'clock on the morning of Monday 21st September last, John CLARKE, a private in his Majesty's Royal Tyrone Regiment Militia, while doing duty as sentinel on the bridge over the canal, on the road leading from Dublin to Rathmines was suddenly and violently attacked by two persons at present unknown, one of whom threw the said John CLARKE down on his face and held him there by the neck, while the other person cut with a knife, or some sharp weapon, across the back sinews of his right leg and then instantly took possession of his arms, with which they made their escape.
Now, we, the Lord lieutenant and Council being fully determined, as far as within us lies, to bring the perpetrators of the (_?) nefarious outrage to a speedy and condign punishment, hereby publish and declare, that if any person, or persons, shall within six months, from the date hereof, discover the person or persons concerned in the said outrage so that he, or they, be apprehended and convicted thereof, such person, or persons, discovering as aforesaid, shall receive a reward in the sum of Two Hundred Pounds for each of the persons so discovered, apprehended, and convicted of said outrage. Council Chamber Dublin, the 6th day of Oct. 1801
10 Jan. 1804 died
At Limerick, suddenly George SINCLAIR Esq. of the Royal Tyrone regiment Militia
8 Mar. 1804
Lieutenant Alexander SAUNDERSON of the Tyrone regiment of Militia, has been superseded by his Majesty from the 13 Feb. 1804, in consequence of his having been returned absent without leave.
5 Sept. 1805 Public Thanks
The proprietor of the New White Cross Inn, Pill lane, on whose premises an alarming fire broke out on Friday night last, begs leave to return his thanks to the high sheriffs, Messrs. Bloxham and Thorpe, for their very active exertions on that occasion; also to his neighbours and the Officers and Privates of the 28th and Royal Tyrone Regiment, by whose prompt and active assistance the fire was prevented from doing the damage that otherwise was apprehended. (Hibernian Journal)
16 Apr. 1806
His Grace the Lord Lieutenant has been pleased to appoint Ralph MACKLIN Esq. to pay-master of the Tyrone regiment of militia.
30 Dec. 1806
Friday sen'night was committed to Wexford goal, by Ebenezer JACOB Esq. Mayor, William MOLLOY, charged on oath with having fired at and severely wounded a soldier of the Royal Tyrone regiment militia, when on duty in the suburbs of that town, early in the morning of the 16th ult.
6 Feb. 1808
Lately, in Ireland, Capt. T. H. WILLMAN of the Royal Tyrone Regiment, to Miss Ann NICHOLSON second daughter of Mr. NICHOLSON, musician, of Liverpool. (Lancaster Gazette)
22 Oct. 1808 Court martial
Monday last, the general Court martial which has been sitting in Limerick since Monday se'nnight, terminated its proceedings, when the sentence of Lieut. Alexander CAMPBELL, of the Royal Tyrone Regiment of Militia, was promulgated, that "he is to be suspended from rank and pay for 6 months", the charge was, absence without leave. It is reported, that Lieutenant CAMPBELL will not be required to do duty with the regiment for the above period, and that he will be allowed leave of absence.
21 Mar. 1809
William COLQUOHON, Quarter-master Serjeant of the Tyrone Regiment of Militia, quartered in Limerick, was put on his trial, for having fraudulently sold several quantities of gunpowder, at different times. He was acquitted without the jury leaving the box.
11 May 1809 married
At Listowel, James RYAN Esq. M. D. Assistant Surgeon to the Royal Tyrone regiment, to Miss STOKES of Listowel.
8 Nov. 1810 died
At his father's seat Daisy-hill, Thos. GLEDSTANES Esq. Lieutenant in the Royal Tyrone Regiment.
17 Apr. 1813
The Royal Tyrone regiment have received the route from Tuam, preparatory to going to England.
Horse Guards 10 Nov 1813
At a General Court Martial held at Cork, on the 23rd August 1813 and continued by adjournments to the 26th of the same month, Lieutenant William ANDERSON of the Tyrone Militia was arraigned upon the undermentioned charges viz;
1st For of aiding and abetting in a duel, which took place on or about the 2nd July 1813 between Lieutenant John IRWIN and Ensign James GASTON, both of the Tyrone Militia, the same being subversive of discipline and a breach of the Articles of War.
2nd Scandalous and infamous conduct, unbecoming an Officer and a Gentleman, in endeavouring to prevent a reconciliation between Lieutenant John IRWIN and Ensign GASTON, after Ensign GASTON, to whom he was second, was wounded, the same being subversive of discipline and a breach of the Articles of War.
Upon which charges the Court came to the following decision;
The Court, having taken into their consideration the evidence laid before them in support of the prosecution, as also what was offered by the prisoner in his defence, find that the prisoner, Lieutenant William ANDERSON of the Tyrone Militia, is Guilty of the first charge exhibited against him.
With regard to the second charge, the Court are of opinion that the prisoner is Guilty of endeavouring to prevent a reconciliation between Lieutenant John Irwin and Ensign James GASTON, after Ensign GASTON was wounded, to whom he was second. The Court acquit the prisoner of scandalous and infamous conduct, being of opinion that his having endeavoured to prevent a reconciliation, is to be attributed to his youth and inexperience.
The Court having found the prisoner Guilty of the first charge and part of the second charge exhibited against him, which, being in breach of the Articles of War, do therefore sentence him, the said Lieutenant William ANDERSON, of the Tyrone Militia, to be cashiered.
His Royal Highness, the Prince Regent, has been pleased in the name and on the behalf of His Majesty, to approve and confirm the finding and sentence of the court and the Commander in Chief directs that the foregoing charges preferred against the prisoner Lieutenant William ANDERSON of the Tyrone Militia, together with the finding and sentence of the Court, shall be read at the head of every corps, and entered in the general order book.
By command of H.R.H. the Commander in Chief
Harry CALVERT Adj Gen
'A Collection of the Charges, Opinions, and Sentences of General Courts martials' By Charles James https://bit.ly/2WtoOoq
6 Feb. 1815
At 10 o'clock on the night of the 22nd inst. James WARNOCK, a soldier in the Tyrone regiment of militia and Elizabeth WARNOCK, his wife, passing through Ravensdale park, Mrs. WARNOCK was a few yards advanced before her husband, when she heard the horrible cry, "O Murder!"
She turned round instantaneously, and almost in the same moment was seized by some assassins, and her head covered with her cloak. She was then thrown down, and kept in that situation for about ten minutes, during which time a man pressed her to the earth with his knees. Previous to her fall, she had seen (when she turned suddenly round) her husband prostrate on the ground, whilst 3 persons were violently striking his head. She struggled much, and after some great efforts, succeeded in extricating herself from the ruffian who had held her down. She then ran to her husband, and threw herself on his body, to protect him from the blows of the murderous assailants. While lying on WARNOCK'S body, she was repeatedly struck and menaced with death, if she would not leave him to his fate. At length she succeeded in raising him up in her arms, in which situation he was struck on the head with a stone, and thrown, together with his wife, into a drain. Here the villains seized the woman by the hair of her head, tore her from the body of her husband, and proceeded to finish the work of murder with stones, which they hurled on the unhappy man.
Having, as they conceived, consummated the bloody deed, they then left WARNOCK apparently lifeless. When they were some time gone, a groan indicated to his wife that he still lived. He spoke; declared that he was on the brink of death, and requested her go for her father. She obeyed, but when her friends had arrived at the spot, the unfortunate man was dead. The woman has received so much injury, that it is supposed she cannot long survive her husband. A coroner's inquest has been held ; verdict "That the deceased, J. WARNOCK, came to his death in Ravensdale Park, in consequence of his having received several desperate wounds in his head by persons unknown." (Dublin Journal)
14 Oct. 1817 died
of fever, at Bailieboro' Castle, Captain Robert RICHARDSON of the Royal Tyrone regiment.
11 Jan. 1821 died
On the 31st ult. Captain MACKLIN, Paymaster of the Royal Tyrone Regiment, at Callecton, aged 47
15 Nov. 1826 died
On the 9th inst. at Loughry, in the County of Tyrone, universally lamented, John LINDSAY Esq. late Lieutenant- Colonel in the Royal Tyrone Regiment of Militia and eldest son of Robert LINDSAY Esq.
30 Jan. 1829 died
On the 20th inst., at Gorten, near Coalisland, Thomas BAILIE late of the Tyrone Regiment, aged 54 years. (Newry Telegraph)
6 May 1829 married
On the 4th inst. at Cookstown Church, by the Rev. William John IRVINE, Charles BAILEY Esq. of the Royal Engineers, to Catherine Elisabeth Sophia IRVINE, only daughter of Major IRVINE, of the Royal Tyrone regiment. Saunders Newsletter
21 Dec. 1830 died
Dec. 3rd, suddenly, at his residence Cookstown, aged 73, Major Wm. IRVINE of the Royal Tyrone Regiment.
17 Feb 1832 died
On the 31st ult. at Dungannon, universally regretted, J. SINCLAIR Esq. many years surgeon of the Royal Tyrone Regiment. (Ballyshannon Herald)
17 May 1834
At Tramore on the 15th inst. in the 65 year of his age, Jonathan Wellington KYFFIN Esq. of the Co. Tipperary, many years Captain of the Grenadier Company Royal Tyrone Regiment. (Waterford Mail)
17 Feb 1832 died
On the 31st ult. at Dungannon, universally regreted, J. SINCLAIR Esq. many years surgeon of the Royal Tyrone Regiment. (Ballyshannon Herald)
17 May 1834
At Tramore on the 15th inst. in the 65 year of his age, Jonathan Wellington KYFFIN Esq. of the Co. Tipperary, many years Captain of the Grenadier Company Royal Tyrone Regiment. (Waterford Mail)
29 Feb. 1840 died
At Cookstown, Mrs. IRVINE relict of the late Major Wm. IRVINE, Royal Tyrone Regiment, in the 73rd year of her age
(Limerick Chronicle)
18 Sept. 1840 died
Sept. 16th at Caledon in the County of Tyrone, universally regretted, Richard Robinson LODGE Esq., Captain and Adjutant of the Royal Tyrone Regiment of Militia.
5 Apr. 1841 died
April 3rd in Limerick, Joseph Gabbett BOUCHIER Esq., of the Royal Tyrone Regiment
29 Apr. 1841 married
Apr. 28th in St. Thomas' church Dublin by the Rev. Edward Campbell, William CUMMINS Esq., of Pettigo in the county of Fermanagh, to Catherine, only daughter of the late Captain James BRIER, Royal Tyrone Regiment.
1 May 1855
The Lord-Lieutenant of Ireland has directed that in future the Royal Tyrone Regiment of Militia shall become a fusilier regiment and re-designated it as the "Royal Tyrone Fusiliers." (Morning Chronicle)
3 May 1855 (partial extract as it pertains to Tyrone only)
The British soldiers engaged before Sebastopol are in the highest spirits, and they generally write to their friends at home in terms of absolute confidence. When men in the ranks are in this mood, there is no serious fear of consequences and, in a great variety of letters which we have perused, the uniform anxiety of the writers is to have an opportunity of engaging the enemy on open ground. From mass of similar communications, we select the following specimens of the feelings prevailing amongst British soldiers in the Crimea.
Our next extract is from a letter addressed by James FORD of the 77th Light Division, before Sebastopol, to his brother in Coagh, county Tyrone. This brave soldier fought at the Alma and at lnkerman with all the courage of a Northern, and at the former he had a narrow escape, a bullet having grazed his arm, penetrating his coat, but happily without personal injury. He says;
The weather is most beautiful, and we expect an attack every day: but mark my word, if they do come out and give us the fair field for it, what they got at Alma and Inkermann will be nothing to what they will catch! They cannot attack us on the sea side, and on the right the French are in great numbers on the heights of Inkermann. The French are ready to commence the assault by vigorous cannonade and the English will ready about the 18th or 20th April; so that we will open with a tremendous cannonade upon the town and batteries around it. After bombarding them for some time, we will assault the town and carry it by storm, at the same time, the shipping is to bombard the northern ports, with Fort Constantine."
When these sentiments prevail in the British camp, the public at a distance ought not to be premature in founding their judgments upon indications which a single post may show to have been altogether fallacious. Still, the position of our army is sufficiently critical to excite some anxiety, the Russians are advancing in masses from the North, with an evident intention of exposing the Allied forces to a double attack at one and the same time, while the garrison of Sebastopol has been reinforced to a formidable extent.
15 Nov. 1855
Three Poems on the Crimean War
Alma, Inkermann, Sebastopol

By the Rev. John HAMILTON A.M. Omagh 1855

The title page of this publication explains its object, which is to celebrate in verse the glorious triumphs obtained by the British arms in the Crimea on the 3 great battlefields above enumerated.
Mr. HAMILTON has evidently entered into his subject 'con amore', and although, as might have been expected, he has thrown the light of poetic genius in vivid colouring over the events depicted, still he has adhered faithfully to the main realities of history, so that, as a record of events, his publication has a permanent value over and above its poetic excellencies. The patriotic spirit by which these compositions are uniformly animated claims our hearty commendation, while the author's home sympathies are never forgotten. There are in other lands, as well as in Ireland, many thousands of Irish hearts, whose deepest emotions will be stirred by such lines the following, whose tragic reality is written in every corner of the land
But sure our British youth and yeomen gay,
Have fled wholesale to other lands away:
A landlord class have play'd full long the game
Which Russian Czar did with the Turkish name,
Still trenching on a neighbour's righteous claim
no lease nor surety for an age of toil,
they left, indignant, all their native soil,
To swell the ranks of other climes more dear.

Let chiefs and rulers now review the cause—
View their country's shadowy state and pause:
The life-blood spent, the bone and sinew where?
When men are wanted in such need to share
The toils and hardships of this Black Sea war.
And deaths per thousand with the Russian Czar.
A militia force we ask you now to find:
Go search Tyrone, and leave no nook behind.
Some old men, true, with striplings raw and green.
You sure may have, but nothing else is seen.

Our chiefs and rulers common sense deride,
Nor dream that people are their country's pride:
The sovereign's strength and main supporting arm,
To shield the state and banish all alarm,
When now too late they see the evil near,
O! may they profit by lesson dear.
And cherish all the native sons they can.
For fear of Alma and Inkermann!
Londonderry Standard
13 Mar. 1862 The Australian Exploration
John KING the sole survivor of the recent unfortunate exploring expedition in Australia, in which the unfortunate BURKE and others met untimely ends, was born near Moy, in the County Tyrone and was educated in the Royal Hibernian Military School, from which he enlisted into the 70th regiment. After some severe service during the Indian mutiny, he was invalided from bad health. Mr. LANDELLS who procured the camels for the expedition, engaged KING to accompany him to Melbourne to superintend the Coolies in charge of those camels, and, in consequence of his being enabled to communicate more readily with the Indian natives, Mr. LANDELLS recommended KING for an appointment with the expedition.
(Londonderry Standard)
1881 (Ulster) Militia Artillery of Ireland – Mobilization
Antrim – 2 brigade, 1 Division, 8 Army Corps
Armagh – 3 Division, 2 Bn.
Cavan – 2 Brigade, 1 Division, 8 Army Corps
Donegal – 2 Brigade, 1 Division, 8 Army Corps
North Down – 2 Brigade, 1 Division, 7 Army Corps
South Down – 2 Brigade, 1 Division, 7 Army Corps
Fermanagh – 1 Brigade, 1 Division, 8 Army Corps
Londonderry – Garrison Limerick
Monaghan – 1 Brigade, 2 Division, 5 Army Corps
Tyrone – 2 Division, 3 Bn.
Royal Antrim Artillery – Head-quarters Carrickfergus (No 1)
Donegal Artillery (The Prince of Wales) (No. 8)
Mid-Ulster Artillery – Tyrone, Armagh, and Londonderry Head-quarters Dungannon (No 21)
Militia Infantry
Antrim (the Queen's Royal Rifles) (No 79) Head-quarters Belfast
Armagh (Light Infantry) (No. 75) Head-quarters Armagh
Cavan Head-quarters Cavan (No. 101)
Donegal (The Prince of Wales Own) (No. 102) Head-quarters Lifford
Fermanagh (Light Infantry) (No. 71) Head-quarters Enniskillen
Londonderry (Light Infantry) (No. 95) Head-quarters Londonderry
Monaghan Head-quarters Monaghan (No. 121)
Royal North Down (Rifles) (No. 77) Head-quarters Newtown Ards
Royal South Down )Light Infantry) (No 112) Head-quarters Downpatrick
Royal Tyrone Fusiliers (No. 80) Head-quarters Omagh
Sub-District Staff
No. 63 Brigade Depot Belfast. Counties Antrim, Down
Lieutenant Colonel Vere Hunt BOWLES 17 Oct 77 – Colonel 28 July 72
Paymaster Thomas BRYSON 5 April 56 – Hon. Major 5 April 71 – Staff Paymaster 1 Apr 78
Line Regiments 83rd, 86th, Militia North Down, Antrim, South Down.
No. 64 Brigade Depot Omagh, temporarily at Enniskillen. Counties Londonderry, Donegal, Fermanagh, Tyrone
Lieutenant Colonel Alexander Anthony Preston BROWNE 14 Aug 78 – Colonel 21 Aug 72-
Pay master Edward CATTELL 1 Jan 55 Hon. Major 15 Nov 73 Staff Paymaster 1 Apr 78.
Line Regiments 27th, 108th, Militia Fermanagh, Tyrone, Londonderry, Donegal.
No. 65 Brigade Depot Armagh. Counties Cavan, Monaghan, Armagh, Louth.
Lieutenant Colonel Hon. Bernard Mathew WARD 10 May 76 Colonel 12 June 74
Paymaster Thomas R GRIFFITHS 8 July 59 -Hon. Major 8 July 74 – Staff Paym. 1 Apr 79
Line Regiments 89th, 94th, Militia, Armagh, Cavan, Louth, Monaghan.
source The New Annual Army List, Militia List, and Yeomanry Cavalry List by J. Murray 1881
20 Oct. 1882 Letter from a Soldier Egypt

The following letter has been received from a Sergeant in the Coldstream Guards by his relatives in Aldrummond, Co. Tyrone
Cairo 20th Sept. 1882
Dear Uncle
After a long silence on my part I now take the pleasure of writing you a few lines, hoping they will find you all enjoying good health as this leaves me at present in the best of health. Dear uncle, I suppose you heard of the war being all over; we finished it early on the 13th Sept, 1882. We started to march at six o'clock the night before and marched all night, just as you could notice day coming we halted and lay down on the sand, we were all tired, sleepy and hungry; we were lying about five minutes, some of us dropping to sleep, when a shell came over our heads and sank in the sand about ten yards behind us and burst, raising about a ton of sand in all directions. We were then about 500 yards of the enemy. We soon got up and got in position, and advanced amongst shell and bullets. Very lucky for us the shells went all over our heads except one which struck about 20 yards in front. All you could hear was a continual roll like thunder and shells hissing in the air. It was a fine sight to see. All round the sky in front of us was one flame of fire. It was not clear and it was splendid to look behind and see our soldiers advancing line after line of red coats and the artillery on our right and left firing like rolls of thunder. The battle lasted about one hour, there was a lot killed on both sides for they had a trench four feet deep and about 3 miles long. But we charged them and put them out with the bayonet. We took about 60 cannons off them, and took their camp and three or four hundred waggons, most of them filled with shell and ammunition, and we took any amount of rifles and most of them new ones. We followed them across the canal which was red with blood. The canal is a small river, only very deep, for steam boats to run on. We got Arabi prisoner in our guard room and we are now in the capital of Egypt. We had some very hard marches on the hot sand. We got a lot of sunstroke, but thank God I never had better health than I have since I came here. I never had an hour's sickness on land or sea since I left Dublin. We left Dublin on the 1st of August and landed at Alexandria on the 13th August. We went to a place called Ramleh and stopped there five days, we marched back to Alexandria and went on board again, and came to a place called Ismailia, five days sail from Alexandria. We landed at Ismailia and lay on the sand two nights, the sky was our cover, and it was the same fourteen nights since we landed. I cannot tell you when we are going back. Write as soon as you get this.
1890
Infantry;
Antrim 4th Bn. Royal Irish Rifles
Armagh 3rd Bn. Princess Victoria's (R. Irish Fus.)
Cavan 4th Bn. Princess Victoria's (Royal Irish Fusiliers)
Donegal 5th Вn. Royal Inniskilling Fusiliers
North Down 3rd Bn. Royal Irish Rifles
South Down 5th Вn. Royal Irish Rifles
Fermanagh 3rd Bn. Royal Inniskilling Fusiliers
Londonderry 4th Bn. Royal Inniskilling Fusiliers be converted into Artillery
Monaghan 5th Bn. Princess Victoria's (R. Irish Fus.)
Tyrone Fusiliers 4th Bn. Royal Inniskilling Fusiliers
The Royal Inniskilling Fusiliers – Formerly the 27th Inniskilling and the 108th Madras Infantry Regiments.
The 3rd, 4th, and 5th Battalions, are formed of the Fermanagh, Tyrone, and Donegal Militia respectively.
"St Lucia, Egypt (with the Sphinx), Maida, Badajcz, Salamanca, Vittoria, Pyrenees, Nivelle, Orthes, Toulouse, Peninsula, Waterloo, South Africa 1835, South Africa 1846-7 Central India"
Regimental District No. 27 Omagh
1st Battalion Portsmouth
2nd Battalion Secunderabai Madras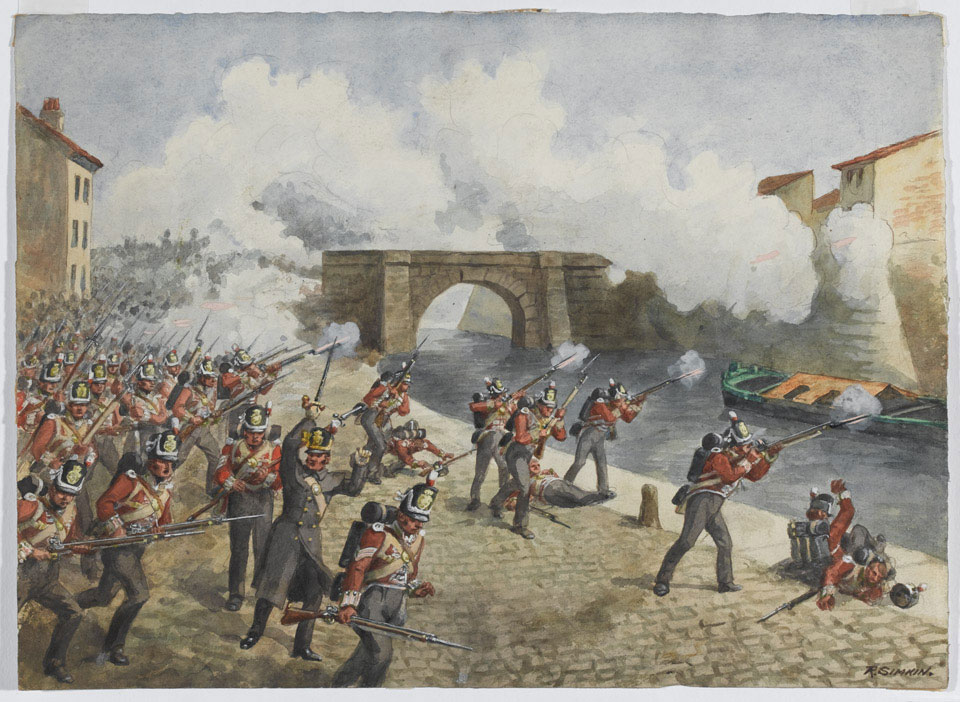 Milita Infantry
Royal Inniskilling Fusiliers
3rd Battalion – Formerly the Fermanagh Light Infantry – Head-quarters Enniskillen
4th Battalion – Formerly the Royal Tyrone Fusilier – Head-quarters Omagh
5th Battalion – Formerly the Prince of Wales Own Donegal Militia – Head-quarters Lifford
Mid Ulster Artillery – Formerly the Mid Ulster Artillery Militia Tyrone, Armagh, and Londonderry. Head-quarters – Dungannon
Londonderry Artillery – Formerly the Londonderry Artillery Militia, and previously the Londonderry Light Infantry – Head-quarters Londonderry
Regimental District Staff –
No. 27 Regimental District Omagh Counties Londonderry, Donegal, Fermanagh, Tyrone
Lieutenant Colonel John F CALDWELL 12th July 87 – Colonel 1st July 85
Paymaster Edmund E COOTE 1st Apr 78 – Staff Paymaster 16th March 84
Territorial Regiment Inniskilling Fus. (27 F. and 108 F. and Fermanagh Tyrone and Donegal Militia)
No. 83 Regimental District Belfast. Counties Antrim, Down
Lieutenant Col. Charles W. N GUINNESS C.B. – 28th Jan 89 – Colonel 2nd March 85
Paymaster James BROMFIELD 23rd June 79 – Staff Paymaster 20th June 89
Territorial Regiment Royal Irish Rifles (83 F. and 86 F. and N. Down, Antrim. S. Down, and Louth Militia)
No. 87 Regimental District Armagh. Counties Cavan Monaghan, Armagh, Louth
Lieutenant Colonel Edward HOPTON CB – 14th July 85 – Colonel 11th Nov 82
Paymaster George W BARNES – 26th Oct 78 – Staff Paymaster 6th Jan 86
Territorial Regiment Royal Irish Fusiliers (87 F. and 89 F. and Armagh, Cavan, and Monaghan, Militia)
Source – Hart's Annual Army List, Militia List, and Imperial Yeomanry List 1890
16 May 1893 4th Battalion Royal Inniskilling Fusiliers
The annual meeting of this smart battalion better known by its old county title of the Royal Tyrone Fusiliers, or 80th Regiment of Militia, which fought so gallantly against the rebels of Wexford in 1798 will commence on the 25th inst. at Omagh, when the battalion will be embodied for the usual 27 days. The men will be accommodated in tents on the Castle Holm, along the banks of the Strule. The battalion, which consists of six companies nearly up to full strength, will be under command of Colonel Lewis Mansergh BUCHANAN D.L., an old Indian Mutiny veteran. The Tyrone corps possesses the reputation of being a very smart lot, the rank and file being of good physique and well set up, a large percentage being time expired army reserve men, while several of the officers, including Captain the Earl of Caledon and Captain the Honourable C. M. Alexander and a good many of the men, have seen active service. For the past few seasons the battalion was sent to the Curragh for the annual training, which not only was a loss to the county, but was also prejudicial to recruiting and re-enrolling among time-expired men.
Saturday 29 May 1897 – Celebrated Tyrone Soldier – He Sounded the Charge of the Light Brigade – Served in Crimean, Indian and Chinese Campaigns
A Crimean hero and one who was present at the charge of the immortalized six hundred passed away in Petrolea, Ontario, Canada, on May 4th, in the person of Edward GORT who had been sergeant in the Light Dragoons and 9th lancers. He was born in the parish of Denmore (?) county Tyrone Ireland and joined the 4th Light Dragoons under the command of Colonel PAGET. He went with the regiment to Canterbury and thence in 1854 to Crimea.

At that time he was senior bugle boy, and was present and heard the conversation between Captain NOLAN and Lord Cardigan and received the order to sound the advance of the celebrated charge of the six hundred. He received the Crimean medal with the four bars denoting the following battles; Alma, Balaclava, Inkerman, Sebastopol and was personally congratulated by her Majesty.
On returning to Canterbury with the regiment, the news of the lndian Mutiny caused him to immediately volunteer into the 9th lancers, which left for India at once under Sir Colin CAMPBELL. During this war he received several wounds. For service during this war he was decorated with the India medal 1857-1858, having 2 bars, denoting 2 battles, Delhi and Locknow. From India, the 9th lancers, went to China and he was the recipient of the China medal having 2 bars denoting battles, Taku Forts 1860 and Pekin 1860. He was also presented by the Turkish Government with a medal – La Crimea- 1855. Deceased was 21 years in the cavalry regiment and, retiring as sergeant on a pension. (Ballymena Weekly Telegraph)
28 Oct. 1897 Charge of the Light Brigade
Lord Tredegar – the Captain Godfrey MORGAN, who found himself in charge of the 17th Lancers at Balaclava, when all his senior officers were either killed or wounded in the famous charge of the Light Brigade, has been induced by the Western mail to describe what he did and saw that memorable day. His lordship's narrative, published on the 43rd anniversary of the Battle Balaclava, is as follows;
My first recollection on the eventful morning 25 October 1854 was turning out before dawn very cold and uncomfortable, but soon after forming up in front of our camp unusual movements were observed in the redoubts held by the Turks on the rising ground on our left front, and it was not long before we felt that something out of the common was going to happen on that side of Balaclava. We had not long to wait, as we saw shots striking the redoubts from an invisible enemy the other side of the hill. Soon after this the lances of the Cossacks or other Russian cavalry appeared over the brow surrounding the redoubts, out of which the Turks came running, leaving them in the possession of the Russians. I then saw the Highlanders forming into line in front of Balaclava, and almost immediately they were attacked, but they stood their ground, and the Russians did not get very near. At the same time a large body of Russian cavalry came down the hill at the charge, and the heavy cavalry brigade formed at once in line and advanced to meet them. It was curious sight. They had hardly time to get up a trot when they met the Russians coming down hill. There was a kind of shock as they met, and then the heavens appeared through them. A hand-to-hand fight continued, and than the Russians turned and galloped back. At that moment Captain MORRIS, who was in command of the 17th Lancers, said, or shouted "Now is our chance !" and then he suggested, I think to Lord Cardigan, our chief, who was just in front of us, that "we ought to follow up the success and complete the route." He was told it was not his business, or words to that effect. Captain MORRIS then turned to the 17th and said "The 17th shall do it themselves. 17th Lancers, advance !" We advanced about hundred yards, when Lord Cardigan galloped up and ordered us back into line. We were shortly afterwards moved up over the hill, and formed up at the head of the valley. When we got there we saw the army, which we afterwards knew was that of Liprandi's messes, at the head of the valley and on its hills to right and left. Some of them were at the redoubts vacated by the Turks. About eleven o'clock an order came to Lord Lucan to prevent the enemy carrying off the guns. While standing in position I remarked to poor WEBB "We are in range of them now from that battery on our left"
At that moment we were ordered to advance, and a puff of smoke from the battery alluded to told me that the Russians thought as I did. That first shell burst in the air about 100 yards in front of us. The next one dropped in front of NOLAN's horse and exploded touching the ground. He uttered a wild yell as his horse turned round and with his arms extended, the reins dropped on the animals neck, he trotted towards us, but in a few yards dropped dead off his horse. I do not imagine that anybody except those in the front line of the 17 Lancers (13th Light Dragoons) saw what had happened. We went on. When we got about 2 or 3 hundred yards the battery of the Russian Horse Artillery opened fire. I do not recollect hearing a word from anybody as we gradually broke from trot to canter, though the noise of the striking of men and horses by grape and round shot was deafening, whilst the dust and gravel struck up by the round shot that fell short was almost blinding, and irritated my horse so that I could scarcely hold him at all. But as we came nearer I could see plainly enough, especially when I was about a hundred yards from the guns. I appeared to be riding straight on to the muzzle of one of the guns, and distinctly saw the gunner apply his fuse. I shut my eyes then, for I thought that settled the question as far as I was concerned. But the shot just missed me and struck the man on my right full in the chest In another minute I was on the gun and the leading Russian's grey horse, shot, I suppose, with a pistol by somebody on my right, fell across my horse, dragging it over with him and pinning me in between the gun and himself. A Russian gunner on foot at once covered me with his carbine. He was just within reach of my sword, and I struck him across his neck. The blow did not do him much harm, but it disconcerted his aim. At the same time a mounted gunner struck my horse on the forehead with his sabre. Spurring "Sir Briggs" he half jumped, half blundered, over the fallen horses, and then for a short time bolted with me. I only remember finding myself alone amongst the Russians trying to get out as best I could. This, by some chance, I did, in spite of the attempts of the Russians to cut me down. When clear again of the guns I saw two or three of my men making their way back, and as the fire from both flanks was still heavy it was a matter of running the gauntlet again. I have not sufficient recollection of minor incidents to describe them, as probably no two men who were in that charge would describe it in the same way. When I was back pretty nearly where we started from, I found that I was the senior officer of those not wounded, and, consequently, in command, there being only two others, both juniors to me, in the same position; Lieutenant WOMBWELL and Cornet CLEVELAND (afterwards killed at Inkerman). We remained formed up until the evening, when, as the enemy made no further attempt to advance, we returned to our tents, not very far off.
(Londonderry Sentinel)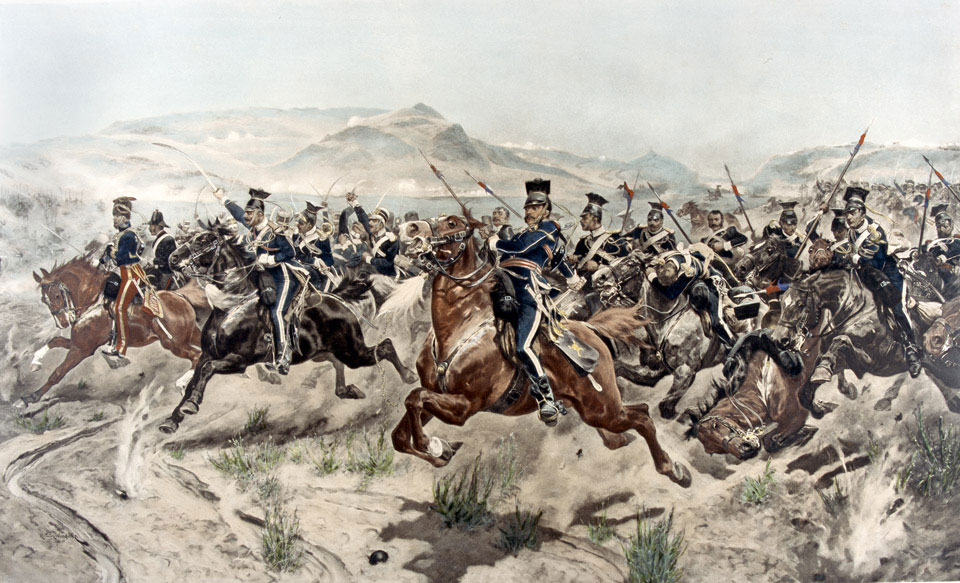 17 Feb. 1900 Letter from a Tyrone Soldier at the Front
Private W. J. M'CAFFREY
B Company, 1st Inniskilling Fusiliers
5th Brigade, 3rd Division
Field Force, South Africa

writing to his uncle (Mr. John M'KENNA of Shantavney, Ballygawley, Co. Tyrone) from Frere Camp on 23rd December, 1899, says

"I write you these few lines hoping they will find you all well. Our regiment left Queenstown, on 5th November 1899, and we Landed in Frere Camp, South Africa,on the 6th Dec.1899. We had an engagement with the Boers on the 15th December, 1899. There was 150 killed and wounded in our regiment, and lots in other regiments too. It is very hard on us. We can hardly yet get a drink of water. The Boers have poisoned it. We are out at 2 or 3 o'clock in the mornings, and oftentimes out all night. Nothing but hills all around where we are. The Boers are a bad lot. Any amount of black men here from all parts of the world. You must excuse this writing as I can't get ink or pen for "love or money." On last Friday the Boer bullets were flying around me like hail-stones and shells falling everywhere. Why you would think it was the end of the world the way the shots were coming and the screams of the wounded. Oh! It was terrible. I escaped so far. I think I'll pull through it all now. We get no money, only a few shillings to keep us in tobacco. I will be able to tell you plenty about South Africa if I'm spared to reach Ireland again, which may be in the course of a year. We soldiers are like black men. Our beards have grown long. This is a hot place. I'm burned brown, and you would not know me. Love to all.
Pte. M'CAFFREY 1st Inniskilling Fusiliers
(Strabane Chronicle)
6 Apr. 1900 The Fighting 27th – An interesting Letter from One of the Fintona Members of the Ladysmith Relief Column
The writer of the following letter, Private A. HAMILTON was wounded in the leg at the Battle of Colenso, on the 15th December. After remaining at the base hospital, Pietermaritzburg, for some weeks, he was sent back to the fighting line at his own express desire, and there assisted his comrades of the gallant Inniskillings to make history at Pieters and Railway Hill, where the wild Irishmen of Hart's Brigade were found in one of their fiercest fighting moods. Their personal heroism on that occasion will ever remain a striking tribute to the valour of the Irish race, and a modern proof, if such were necessary, of the inveterate bravery of the gallant 27th, who nobly fought side by side with their countrymen of the Faugh-a-Ballaghs and Dublin Fusiliers. Private HAMILTON hails from the Fintona district, and the letter is addressed to his brother, who once belonged to the band of the 4th Battalion (Royal Tyrones)
Ladysmith, 2nd March 1900
My Dear Brother – Just a few hurried lines to let you know that I am well after the exciting experiences of the past few weeks. We have had it hot and sharp this last while, and I am proud to have to tell you that our Regiment has done well throughout, since the beginning of the war. We had to push through a range of lofty hills leading to Ladysmith, and drive the Boers from all their positions before we could attempt the last grand move, which resulted in the relief of Sir George WHITE and his long suffering garrison. We had to fight our way for four miles, and, thank God, we came out triumphant, but it was at a great cost. I may tell you that we lost eight officers, but I cannot yet say exactly how many men. (another report of the battle says 99 men). We have lost nearly every officer in our Regiment, commanding officer and all. You will see by the enclosed newspaper cutting how we did before Ladysmith was relieved. The Boers fled from hill to hill, as we drove them before us with the bayonet. It would make you laugh to see how those great fighters scampered on horseback as they saw our fellows approaching with the cold steel. The people at home would make us believe that the Boers are such a gallant fighting race, but I could tell you a different story. They can fight alright behind rocks, and entrenchments, but when they are driven out into the open they make no show at all. If they would only fight us in the open the war would be over pretty soon. My dear brother, there were great rejoicings out here when Ladysmith was relieved. The Union Jack was floating in the breeze on the tops of all the houses.
Dear brother, l am alright now and strong as ever, only that I am a little bit lame, the muscle of my leg was ruptured with the bullet passing through. I daresay you have heard all about the capture of Cronje and his men by Lord Roberts. I think the Boers will soon be sorry they started a war with England, for they are getting cut up in every quarter. We have got them off the hills and I don't think they will be much good anywhere else. They may make a stand at Pretoria, but I think it will be a short one, for when four or five of our one-hundred ton guns start to shell them they will soon throw up the sponge or I am far mistaken.
I trust that you and your wife and little ones are well, and that my father and mother are keeping in good health. Tell them to not fret, I think the war will soon be over.
From your loving brother,
A. HAMILTON, Royal Inng. Fusiliers, South Africa.

The following is the local newspaper despatch to which private HAMILTON refers;
A Gauntlet of Death
As it would be madness to seek an outlet from the amphitheatre of hills by way of Grobler's Kloof on the left, a route had to be found on the right and at 2 pm yesterday, amid the incessant crack of rifle and the roar of cannon, the Irish Brigade was despatched along the river side to take Railway Hill, at the other side of Pieters Station. This hill, though not marking the highest point of the surrounding eminences, was still cannonading enough to ensure our final advance – provided we held it securely and could mount cannon there. From Onderbrook Spruit railway bridge the track along the Tugela was perilously open to the Boer marksmen disposed on the kopjes back from the river. After passing Pieters Station, indeed, it was odds that many men were bound to be hit. After the station was gained, the line passed over another small bridge crossing a deep donga, and it was from the approach to this bridge onward to the base of Railway Hill that the greatest danger from enforced exposure came. It was necessary to cross by the bridge, as the mouth of the donga, besides being difficult of access, ran into the Tugela, and afterwards the path between the railway and the river was almost always in full view of the enemy. Every man of the Irish Brigade had therefore to run the gauntlet of these marksmen, and numbers dropped. The bridge was especially dangerous, and until it was sandbagged, only one man was allowed on it at a time. Some 50 men altogether were put out of action in the race from the bridge to the rendezvous, and several of the volunteer ambulance corps, which has now sustained 40 casualties since the battle of Colenso, were wounded in following the troops. It was late in the afternoon when the brigade was gathered under the river base of Railway Hill, and began the tiring ascent. It is a fearful kopje to storm, being made up of a series of rugged ridges terminating in a precipitous kop, with the railway, which began its ascent to Ladysmith on the left, winding underneath. Immediately above the cross gates, and on the first edge of the kop, ran a long Boer trench, and it was this trench, that the Inniskillings, with some of the Dublins, Connaughts, and Imperial Light Infantry, were expected to take on route to the summit. Starting about 6 p.m., the force drove the Boers before them to the railway line, and obliged them, after very hot fighting, to make way further. The trench was then rushed under heavy fire. How the Inniskillings and the Irish Brigade held that hill through the long, long night of the 23rd, and held it next morning, is even now a matter of history.
16 Nov. 1900 Letter From A Tyrone Soldier At The Front

Private F M'BRIDE writes to his father
46 High Street, Omagh
Middleberg, 17th Oct, 1900
Dear Father
Just a line to let you know that we are all well, I hope this will find you in the same. We have been doing nothing this last three or four months only scouring the country up and down. We had a few battles since, but they did not signify, although I had some very narrow escapes, the balls were showering like stones around us, but thank God me and Tom escaped well. We left the camp to join the 8th Brigade, so we were marching up to yesterday. We had to march eighty-five miles in seven days and fight our way besides; but not only that but we were starving with hunger, only a little biscuit to eat for a day; not only that, but we are in rags, no clothing or boots, and so you can see what the army is. There is no appearance of it being over, it may not be over this three months, and if it was, there would always be danger in this country. We are in Middleberg now forty-two miles of Pretoria. We expect to go to Pretoria in a few days for down the country again. There is rumour that the regiment will soon be going home, but you cannot believe all you hear. The weather is hot here now. We received the razors, shirts, socks, and tobacco you sent alright.
Francis M'BRIDE, 1st Battalion Royal Inniskilling Fusiliers
29 Oct. 1900 The War Office and a Tyrone Veteran
As showing the interest which Mr. P. C. DOOGAN M.P. for East Tyrone, takes, in even the oldest and humblest of his constituents, the following case, which has been brought under his notice, proves;
Patrick HUGHES, of Dernogn Coalisland, now 81 years of age, enlisted in the English army the 11th July, 1839, in the 4th King's Own No. 1509 (now Royal Lancashire), in which he served 16 years, 310 days, until 23rd Dec. 1856, when he claimed his discharge, which was granted. After less than 13 months HUGHES reenlisted at Liverpool in the Royal Welsh Fusiliers (No. 61), in which he remained from the 25th Sept. 1857, until middle of Mar. 1863, then volunteered to 107th Regiment of Foot (now 35th Surrey), in which he remained till the 30th Jul. 1872, when he was invalided at Calcutta and discharged as unfit for service.
In all, he remained in India 22 years, as well as being in the Crimean war, and his own version to the whole matter is that he landed at Eupatoria, fought at Alma, Inkerman, wounded in the trenches at the siege of Sebastopol, wounded also at Sulinpore. In this connection, it may be well to give the official copy of his character;
"Conduct good and in possession of one good conduct badge; had a previous service of 16 years 310 days in the 4th Foot, and was present in the Crimea, battle of Alma, Inkerman, and fall of Sebastopol; wounded Sebastopol, also in the Indian Mutiny. The previous service does not reckon, as he concealed it on re-enlisting in 1857."
It would seem to be exceedingly technical, as well as being infinitely discreditable, to the English Government to give an old soldier, and such a man, no credit for 16 years and 310 days service in the British army and in active service and wounded (not like our Volunteers that we hear so much about, some of whom have never seen, nor would they even know, a Boer, and run no further risk than being wounded by a cork from a champagne bottle), although, according to this veteran's story, when he was re-enlisting in 1857 the recruiting sergeant knew him, and the army doctor, when he came to examine him, found traces of leeches which had been applied when he had extreme dysentery in India, and remarked that he must have been in action before. HUGHES has had a service 31 years and 238 days, out of which, as mentioned before, was 22 years in India, exposed to all its characteristic fevers and calamities, and was discharged by this great empire of ours, on which it is boasted the sun never sets, as unfit for her Majesty's service, with the magnanimous sum of 7d. per day attached to him. Mr. DOOGAN, when all the facts were made known to him in the middle of this year, took the utmost pains and trouble (as he always does, especially for any of his own constituents, regardless of any distinction, as is shown by his attitude in connection with the Dungannon Gas Bill and the postal arrangements at Cookstown) to have HUGHES' case and the merits thereof brought under the notice of the Under Secretary State, with the salutary result that HUGHES has had his pension increased from 7d. to 1s. 3d. per day from the 6th Sept.1900.
20 Apr. 1907 Enniskillen
Pensioner Thomas JOHNSTON, who had reached the patriarchal age of 87, during the last(?) 43 years of which, he was an out pensioner of Chelsea Royal hospital, died in Enniskillen last week. JOHNSTON was born at Beragh, County Tyrone, in 1820, his father occupying a most respectable position in that town and on the 27th Jul. 1841, he enlisted in the 27th Regiment of Foot (now the 1st Battalion Royal Inniskilling Fusiliers) at the island town. He remained in the 27th until Jan.1842, when he volunteered for active service into the 86th Regiment, which was then stationed at Cork and under orders to proceed to India to form a portion of the "army of revenge" in Afghanistan. The 86th left Cork in Feb. 1842 and reached the Punjab India in July; by which time the Afghan business was practically over. The regiment was stationed at various places in the North-West Provinces until the outbreak of the Mutiny in 1857, when it was marched into central India and took part in the campaigns there, under the command of Sir Hugh ROSE. JOHNSTON was wounded by a musket ball in the thigh in the action of Chanderee on St. Patrick's Day 1858, but recovered sufficiently to enable him to be present and assist at the siege and capture of Jhansi in the latter part of the same year, and at all the subsequent operations in Central India. In 1859, the 86th left under orders to return to England, but JOHNSTON wished to see some further active service and accordingly volunteered into the 57th "Die-hards," now one of the battalions of the Middlesex regiments, which was then leaving India for New Zealand, to take part in the Maori War in that colony. He was with the 57th during all their operations and stay in New Zealand, and returned with them to England in 1864, and was discharged from the service at Netley hospital in August 1864, with the munificent pension, after over 20 years foreign service and two campaigns, of 8½d per day. With two medals, one for the mutiny, clasp for central India, and the other for New Zealand. He settled down and married in Enniskillen, where he lived ever since, and was probably the oldest citizen. In his latter years he became almost blind, and with the assistance of a few friends, including Mr. Edward M. ARCHDALE D.L, then M.P. for North Fermanagh, succeeded in obtaining an increase of his pension to 1s 6d per day. He was confined to bed for the past 4 months with pure physical weakness and on Tuesday passed away without the slightest suffering, leaving a widow, his second wife, to mourn his loss. On Thursday he was interned in the cemetery, and borne to the last meeting place by a detachment of his old regiment, the 57th Die-Hards, now stationed at Enniskillen; the service was conducted by the Rev. W. B.. JONES, B.A.
18 Apr. 1908 – A Tyrone Veteran of the Crimea
On the recommendation of Colonel IRVINE, the local secretary, an allowance of 4s. per week has been granted to George M'CROSSAN, Arvalee, Omagh, by the Veterans Relief Fund, of which Field Marshal Earl Roberts V.C. KG is chairman. M'CROSSAN, who is a venerable looking old man, joined the service on the 1st February 1853, and after completing twenty one years was discharged on 17th February 1874, having spent most of the time in India. He was through the Crimean war, and was present at the battles of Alma, Inkerman and Sevastopol, being the possessor of the Crimean medal with three clasps, the Turkish medal, and the long service medal. M'CROSSAN has been in receipt of a pension of 1s. 1d per day, which he draws quarterly, but this extra allowance will be paid to him weekly. As is set out in communication from the Veterans Relief Fund, "this is no charity." It is an act of tardy justice, and has been recognised so universally throughout the country as having an immediate claim upon our patriotism that we may look forward confidently to the day when a national neglect, as well as a national reproach, will be taken away from us" This reward, as it may be considered as such, is given to veteran sailors and soldiers who fought in a campaign before the year 1860. M'CROSSAN is 75 years of age, and in fairly good health.
27 Jul. 1910 Tyrone Veteran Dead
Another of our fine old soldiers has passed away in the person of a Tyrone man named Patrick HUGHES. Since his discharge he lived in Dirnagh, about a mile from Coalisland, with his second cousin, James CAMPBELL. He died in the latter's house on Sunday. His funeral to Clonoe R.C. Church took place on Tuesday, and was largely attended. HUGHES was about 95 years old. Thirty-two of those years he spent in the British Army, 22 of them being in Indian service alone. Some time elapsed after his first period expired, before he rejoined the Army, which accounts for his long service. He retired on a pension of seven-pence a day, but through the exertions of the late Mr. DOOGAN M.P. for East Tyrone, his allowance was increased about 10 or 12 years ago, having got credit for his first term of enlistment. The deceased is described on the official certificate of identity as having belonged the 107th Regiment. He enlisted first about Jul. 1839, and served 17 years then. He was in the Crimean War and the Indian Mutiny. He held the Crimean medal with clasps for Sebastopol, Inkerman, and Alma; also the Mutiny medal. In the Mutiny he was wounded 3 times, and at Inkerman once. On one occasion in Sebastopol, he served in the field uninterruptedly for 48 hours, his rations for the time, and those of his comrades being but a small cake of 4 ounces weight. The late Mr. HUGHES had on excellent memory, and was a capital story-teller, his company being much appreciated. (Belfast Telegraph)

10 June 1911 – Funeral of Crimean Veteran in Omagh
The funeral took place yesterday, with full military honours, of Geo. M'CROSSAN, Crimean veteran, who died in the Tyrone County Hospital the previous day. The deceased, who was a native of Cappagh, near Omagh, joined the 76th Regiment of foot, and saw service in Turkey, the Crimea, and the East Indies, receiving the Crimean medal and three clasps, the Turkish medal, and the long service and good conduct medal. At the close 21 years of service he took his discharge on 17th Feb. 1874, and some time ago, through the exertions of Colonel H. IRVINE, C. B., he obtained a weekly pension of 4s. from the Lord Roberts Veterans Fund, which, however, ceased when he became entitled the old age pension of 5s. deceased being in his 78th year. A firing party of the 3rd Royal Inniskilling Fusiliers preceded the hearse yesterday, while a large detachment of the same regiment, as well as many civilians, followed the remains to Cappagh Churchyard, where the burial took place.
26 Sept. 1914 Tyrone Hospital For France
The North Tyrone Ulster Volunteer Force hospital has been accepted by the French Government for service at Pau and will leave as soon as its equipment can be completed. Among the local people who have already arranged to accompany it are Dr. HILL Strabane; Miss SINCLAIR, Holy Hill; Miss BALLANTINE, Lisdivin; Nurse WRIGHT, Strabane; Nurse PATRICK, Castlederg; and Miss Carry MOORE, Strabane. The operating surgeon and the other trained nurses will be furnished from those who had offered their services to the North Tyrone Ulster Volunteer Force Nursing Corps. Sergeant BUSS, ambulance instructor, will be in charge of the dressers and orderlies. The St. John Ambulance Association approve of the scheme giving it every assistance. It is understood that the French Government will support the hospital when established at Pau, but the cost of equipment and transport must be provided locally. (Mid-Ulster Mail)
7 Oct. 1914 letter to the editor
Ulster Volunteer Force to Pau (South France)
letter to the editor
Sir
Your readers may be interested to learn that the above leaves Strabane on October 7th. The surgeon in charge, Dr. Norman DARLING, has been appointed by St. John's Ambulance Association, as also the assistant surgeon and matron. The Ulster nurses comprise- Nurse WRIGHT Strabane; Nurse PATRICK, Castlederg; Nurse SULLIVAN, Dungannon; and Nurses JAMISON, SHIMMON, and STEVENS, belonging to the U.V.F. Hospital and Nursing Corps, and Dr. CLARKE (anaesthetist). Other members of the staff include – Miss SINCLAIR Holyhill; Miss BALLENTINE, Lisdivin; Miss ALEXANDER Moy; Miss HARKNESS Plumbridge; Miss DICKSON, Dungannon; Miss C. MOORE, Strabane; Miss THOMPSON, Coolermony; Sergeant BUSS, Mr. Tom LOWRY Mr. A. DOWNER and Mr. R. HUNTER, all members of the U.V.F. Hospital and Nursing Corps. We wish to warmly thank all the volunteers, trained and otherwise, whom we have had reluctantly to refuse owing to the necessity of the majority of the staff understanding French. We would like to take this opportunity of thanking Miss Maud HERDMAN for her most generous gift of hospital equipment, and for all her care in the packing and despatching of the hospital luggage, a very large order. We also wish to tender our best thanks to Mr. Thos. GALLAHER, Belfast Steamship Company, for the free transport of entire staff and baggage between Belfast and Liverpool. As the scheme has of necessity become larger than was at first anticipated we have to meet an expenditure first to last of about £800, so we trust that the great interest that North-West Ulster has shown in the matter will have practical results in donations to meet our claims. We thank all those of every class who have already subscribed, but we earnestly plead for more. It has been suggested that any person or district subscribing £15 would provide for a bed among the 50 we are establishing, and could be named by the donors. Mr. W. B. SMYTH, Strathfoyle, Strabane, has kindly consented to act as treasurer, but all donations should be sent to Baronscourt, where they will be thankfully acknowledged.
Yours &c.
Rosalind Abercorn, President St. John's Ambulance Association, Tyrone.
Rosabelle SINCLAIR, Battalion Organise
10 Oct. 1914 In The Trenches Letter from a Tyrone Officer.
Captain A. C. ELLIOTT R.A.M.C., in a letter to his brother, Mr. Thomas ELLIOTT, Strabane, writing obviously from a point near the battle of the rivers, under date of 28th September, says "We have been fourteen days in the trenches, and are now back for a rest, but it is little rest, as the following incident will show. Last evening I attended a service conducted by a Church England clergyman in the cellar of a mansion. It lasted twenty minutes, and all the time the building was being shattered by German shell fire. Many of the less seriously wounded were present. At the close of the service, on our emerging from the cellar, great was our astonishment to find, in the courtyard of the mansion an unexploded shell. It had come through a zinc roof and 2ft. of masonry. Had that shell exploded, this letter would not have been written. I have had an interesting conversation with a wounded German officer. He was struck dumb when I hinted at the possibility of Russians being brought from Archangel to France, and said that idea never occurred to him. He feared it would mean ruin for Germany. But he could not see how Germany could expect to win against such vast numbers.
23 October 1914 Tyrone Officer Wounded Must have Fought Like A Tiger
The following is a copy of a letter from an officer of the Royal Inniskilling Fusiliers to his wife reference to Lieutenant MILLER of the same regiment, who was wounded at Cambrai on 26th August. Lieutenant MILLER is the son of Major Rowley MILLER, registrar of the Tyrone County Court. Lieutenant MILLER was shot in the leg, high up near the groin, and also in shoulder. He told me that his shoulder wound was nothing, but the leg wound hurt him. I found him Iying surrounded by dead and dying Germans. He must have fought like a tiger. About ten of his own men were dead round him, and many wounded. First I tried to get a doctor for him, but couldn't. I then returned and carried him down to a farmhouse. We were under heavy shell fire all the time. When we reached the farm I went on to tell the occupants, who were still inside, that I was putting an officer down in shelter of their wall, and they must take him in when the shell fire abated. I then got my horse and rejoined my regiment, which then was half a mile gone in its retirement. The German who fired at me and hit my sword was very near MILLER when we found him. If I only could have got up to him half an hour sooner I could have got him away, but we hadn't a stretcher or ambulance. It was fearfully hot, and we had been twenty-eight hours marching and fighting, and were dead beat. From what I saw of MILLER, if the German doctors got hold of him, he ought to be all right. (Northern Whig)
24 Oct. 1914 Stewartstown Soldier Captured
Writing to his parents at Stewartstown Private Francis RICHARDS, Inniskilling Fusiliers, states that on the second day of the battle at Moins he got wounded and was taken as a by the Germans. Since then he has progressed favourably and is almost convalescent. he speaks highly of the treatment he has received.
Cookstown Soldiers Killed and Injured
Intelligence has been reached at Cookstown of the death of two more Cookstown soldiers in action at the front.
Private Robert FALLS of the Inniskillings, and Private Thomas STEELE, of the Royal Irish Fusiliers. Private FALLS was well known in Cookstown, and had made himself celebrated in sports circles by securing the championship of the Marathon Race at Malta some few years ago, when he defeated several French runners, and in three hours covered twenty-six miles. The prize was a silver casket, value for almost £10, which his widowed mother and brothers who live at The Finger Boards, Cookstown, greatly prize. Private FALLS, who was a native of Cookstown, was a life long chum of Private Wm. NIXON, whose death at the front, we recorded last week. FALLS and NIXON were almost the same age, and the two families lived next door to each other. Both enlisted in the Inniskillings in 1903, and probably met their deaths in the same engagement. FALLS served in China with the British legation Guard, and in 1910 won a medal in a cross country foot race, promoted by the army and navy Y.M.C.A. in Peking. After completing his term of service he was employed for some time in Scotland, and before being called up on the declaration of war, worked in the farmyard of the department's Ulster Dairy School at Loughry. He was just thirty years of age, and leaves a widowed mother and several brothers and sisters. He belonged to the Irish Church, and was a member of Strifehill L.O.L. and the Cookstown Company of U.V.F. His brother Sam, who was working in Scotland, recently joined the Scots Guards.
Private Thomas STEELE was scarcely twenty-one years of age, and had only been in the service a little over a year. He had been in Shorncliffe Camp for training, and his battalion was ordered to the front a few weeks after hostilities began. His mother, who remarried, is Mrs. Robert MARTIN, of Church Street, Cookstown, and she has another son in the army. Private Robert J. STEELE, who joined the Inniskillings quite recently.
Mrs. HAMPSIE, of Orritor Street, Cookstown, recently received intimation that her husband. Private John HAMPSEY <sic>, of the Inniskillings, who received a foot wound in action, is in a hospital in Surrey. Mrs. HAMPSIE has since had a letter from her husband, who states that he is making satisfactory progress, and hopes to return home next week.
A letter from a comrade announces that Corporal Samuel ESPY, son of Mr. Richard Espy, Tullybuoy, of the North Irish Horse, is in hospital in Rouen, France, suffering from blood poisoning.
John STIRRUP, a young private of the Inniskilling Fusiliers, from Cookstown, has been invalided home from injuries received in France, but is rejoining at the end of the week, and says he is "game enough yet." STIRRUP, who is just 20, is a native of Enniskillen, but his people came to Cookstown when he was a boy and he worked in Greenvale Spinning mill. He left three years ago and was with friends in Enniskillen when he decided to join the army and enlisted in the spring of 1913 in the 2nd battalion of the Inniskilling Fusiliers. This Battalion was at Dover when the war broke out and went to France with the Expeditionary Force on 23rd August. They were only two hours in the rest camp near Havre when ordered to the front, and got to Amiens on 25th August, when they waited reinforcements to the fighting line. The British were retiring, however, with the French, who were falling back on Paris, and after 3 days at Amiens they were ordered to move. Young STIRRUP was loading transport wagons, and was on the top to fix boxes when the load capsised and he came to the ground, being injured in the fall. He was sent back to England, the boat in which he sailed having 700 wounded, besides 36 German soldiers taken prisoner. STIRRUP has a brother working in Orritor Quarry and was visiting him before rejoining and hopes to see fighting this time. He is member of the Ennikillen Battalion of the U.V.F.
Potato Skins and Water – A Tyrone Soldier's Diet As A Prisoner
Private Edward MULGREW of the Irish Guards, who was wounded and captured by the Germans, but managed to escape with five companions and is now in the Alexandra Hospital, near Portsmouth, writes home to Dungannon in the following terms " I had my operation yesterday, and the doctor removed a piece of material resembling an iron button out of my wound. About 34 men came in here last night from the front, and some of them were horribly knocked about. The charge I was wounded in was an awful sight, but when you get out to the front and see the way the Germans knock everybody about, you would not think of coming home till you were obliged to do so. It is enough to make one's heart bleed to see it. It is not only the soldiers, but everybody else, such as old men and women and children; so vou can see they are only cowards at heart. The battalion I belong to (the Irish Guards) made a bayonet charge at (left blank) but we lost all our officers and the soldiers suffered heavily. We were first taken to a French hospital to be operated on, but the Germans surrounded it and made prisoners. They. took us sixteen miles in the rain to their own hospital and fed us on potato skins and and water. Six of us afterwards managed to get away. (Mid-Ulster Mail)
19 Nov. 1914
Yesterday morning Constable HYNES arrested at Omagh Railway Station two deserters from the Royal Inniskilling Fusiliers, named HUGHES and LEE, who were travelling from Derry in plain clothes. They were brought before a magistrate and ordered to be handed over to the military authorities. John PATRICK, Samuel CAMPBELL and James FLANAGAN of the Omagh district; Patrick QUINN, of Tattysallagh and James TRACEY of Tattykeel, have also been arrested by the Omagh police on the charge of deserting and a similar order has been made in these cases.
20 Nov. 1914 Tyrone Soldier Killed
Private David M'MENEMY third son of Mr. Samuel M'MENEMY, Tullyhog, was killed in action on the battlefield on 21st October. He was only 21 years age, and had joined the Special Reserve of the Royal Inniskilling Fusiliers in January last. He was called up on the outbreak of war, and went to the front with the first draft. His father spent twenty years in the British army, and three other sons are at present in the army, Private John M'MENEMY, who is in Ebrington Barracks, Derry, and Privates Robert and Samuel M'MENEMY, both with the Ulster Volunteer party at Finner Camp. The deceased, who was a member of L.O.L. No. 111, was very popular in the district.

Dungannon Soldier Wounded
Private Hamilton REA, 2nd Battalion Royal Irish Rifles, has written from France to his wife at Milltown, Dungannon, stating that he has been wounded, but is in hospital and doing well. His name has not yet appeared in the casualty lists.
How Tyrone Officers Died Letter From Captain A. G. IRVINE
Writing to his mother Mrs. IRVINE, Strathlomond, Omagh, Captain Arthur G. IRVINE, of the 2nd Battalion Royal Inniskilling Fusiliers, says
"We have done a lot of heavy fighting during the last few days, and I could not possibly describe the things I have seen and taken part in. We repulsed a heavy attack a few days ago at dawn, and the enemy lost heavily. My own company absolutely mowed them down. They tried a bayonet charge and suffered for it. We lost a few, of course, and amongst them, to my great horror, were Captain ROE and Captain Dan AUGHENLECK, who were both shot dead within two yards me. I tried to catch Dan as he fell, but it was too late. I spoke to him, but he never answered. I got everything out his and ROE's pockets, and they are being sent home. I enclose one of the chin-stay buttons off Dan's cap, which please keep for me. WILDING sent me back from the firing line with a couple of men to bury them. Later in the day we advanced to the counter-attack, and the Germans surrendered in bunches of 30 and 40. As ROE was killed, I had to lead his company, and had about 20 surrendered to us alone after a short fight. I got an old man who lives close to the battlefield to put up a wooden cross on each grave, with name and date. I now command a double company in the regiment, and I have got a horse, thank goodness!"
In a further letter Captain IRVINE says; "l spend my nights and days in the trenches and fighting hard in the open. My company has lost heavily on three different occasions in the last fighting, and out of six officers there are only two left, three being killed and one wounded. The weather is cold and wet, and I see no prospect of getting out of the trenches. I cannot tell you where I am, but we are in the thickest of the fight. A sleeping bag would be of no use. My bed is my overcoat, and I have not slept in anything else for weeks."
29 May 1915 – V.C. for Dungannon Soldier Here Killed in Action

Private Robert MORROW of the 1st battalion (Princess Victoria's) Royal Irish Fusiliers, who has been awarded the Victoria Cross, is a Dungannon man and the distinction he has gained has given great satisfaction not only in Tyrone but throughout Ulster. Private Robert MORROW's widowed mother lives at Sessia, close to the little Tyrone village of Newmills near Dungannon. But alas, Private MORROW did not live to personally receive the coveted distinction, as he was killed in action no 26th April, just a fortnight after his gallant heroism at Messines. The courageous young man, who was just aged 22 years, was again engaged in the heroic deed of assisting wounded soldiers who were exposed to the heavy fire of the enemy. On the later occasion his captain again recommended him for the Victoria Cross. He was born in Sessia twenty-two years ago, his father being Mr. Hugh MORROW, a farmer. The father died very shortly after Private MORROW's birth, leaving a widow and a large family in rather struggling circumstances. Private MORROW was taken under the fostering care of the Presbyterian Orphan Society, and was educated at Carland National School. While at school his disposition was of the most quiet nature and he was ever regarded with the utmost affection both by master and pupils.

He was of very steady habits, and on reaching manhood proved of great help to his widowed mother. He enlisted in the Royal Irish Fusiliers 5 years ago and on the outbreak of war was despatched to France with the first Expeditionary Force. He there acquitted himself with remarkable courage and on being wounded some months ago the captain commanding his company wrote to Mrs. MORROW acquainting her of the affair, and stating that her son was "a man absolutely devoid of fear." On recovering from his wounds, he went once more on active service, and on the 12th April took place the brave action for which the Victoria Cross has been awarded. Private MORROW then wrote home to his mother modestly detailing the scenes in which he had been engaged, and stated that his colonel had informed him that he would recommend him for the Victoria Cross, but on that day fortnight he was fatally wounded, and died on the battlefield. His glorious career and death have not been in vain, for a spirit of patriotism has been created in his native district, which will have an important effect on recruiting. Immediately on hearing of his brother's death, Mrs. MORROW's eldest son Richard at once volunteered and joined the lnniskilling Fusiliers, while on Sunday week last, the local rector. Rev. Gordon SCOTT, referred in moving terms to the deceased hero's valour, and read to the congregation the references made by his colonel and captain above mentioned. Private MORROW is the second Ulsterman to receive the V.C. (Lurgan Mail)
Private
MORROW got the V. C. For most conspicuous bravery near Messines, on April 12th 1915, when he rescued and carried successfully to places of comparative safety several men who had been buried under the debris of trenches wrecked by shellfire.Private MORROW carried out this gallant work on his own initiative and under very heavy fire from the enemy
I am able to supplement this official record by a statement made by one of the men who was saved by MORROW:"The enemy opened fire unexpectedly. A shell fell in the trench, burying over a dozen men, of whom Iwas one, in the wreckage. Those who were able ran to shelter ,for that shell was followed by many more; and the trench having been laid bare, the enemy opened a hot rifle and machine-gun fire upon it. At the same time the enemy was making an attack in force.Accordingly it was a risky thing to be there. MORROW didn't mind. He came up to where we were pinned under the remains of the parapet and a dugout. He dragged me out and carried me on his back to a place of safety. Then he went back to look for others. He made the journey 6 times, bringing all the men that were alive. It was slow, laborious work, and all the time MORROW was under heavy fire from the Germans.
On the same day that the notice of Private MORROW'S distinction was published, his death was announced in the list of casualties. He was killed on April 25th, 1915, at St.Julien, while in the act of again succouring the wounded. His widowed mother, at Newmills, Dungannon, received the Victoria Cross that was awarded to her gallant boy with an autograph letter of sympathy from the King. (from the The Irish on the Somme, being the second series by Michael MacDonagh 1917)
16 Aug. 1915 Notable Tyrone Man for the Front
Mr. Francis M'CULLOUGH, the well-know war correspondent, who had been for some time in Tipperary as Lieutenant in the Royal Irish Fusiliers (Irish Brigade), has just left for the front. Until some months ago he represented one of the London dailies and one of the leading American journals with the Russian Army on the eastern front. He is native of county Tyrone. (Derry Journal)
24 Aug. 1915
Joseph O'BRIEN, a Crimean and Indian mutiny Veteran died at his residence Plater's Hill, Gortgonnis , Coalisland,
Belfast Telegraph

15 Oct. 1915 – Tyrone Doctor for the Front – Appointed Commandant of Belgian Field Hospital.
At a meeting of Tyrone County Hospital Committee held at Omagh yesterday, Mr. E. T. HERDMAN D.L., presiding, a letter was received from Dr. E. C. THOMPSON, surgeon of the institution, stating that the Committee of the Belgian Hospital had appointed him commandant of the Belgian Field Hospital which, he was glad to say, was right up at the front and would, no doubt, prove very interesting. Of course, his action in this matter was dependent on the members of the committee granting him the necessary leave. He was sure that the committee would understand his reasons for accepting the post. He really could not rest easy with the knowledge that he had health and strength and the power to do some work for his country and still remain safe and sound at home doing nothing. The Belgian Hospital was for the primary purpose of aiding the Belgian wounded, but course it was open for all wounded soldiers. It would afford him the change of doing some useful work, besides gaining an increased surgical experience in new and modem surgical methods which would be of use to the people at home, if he returned again. He thought it was a great compliment to the Tyrone Hospital that a distinguished committee such as that of the Belgian Hospital had given him the post as commandant. Mr. MURNAGHAN moved that the request of Dr. THOMPSON be granted, and stated that the arrangements which he had made for the discharge of the work were fairly satisfactory. The committee granted the necessary leave, and instructed the registrar to convey their compliments to the doctor.

3 Nov. 1915 With the Tyrone
An officer of the 9th Royal Inniskilling Fusiliers (Tyrone Volunteers, writing home to a friend, says
Our friends in Tyrone can take it for granted that as long they hear little from us, all is well, and we are simply carrying out the daties, dangerous and otherwise, imposed on us. We take it all as part of the day's work, and whether we are the trek or in the trenches, the 9th sticks to its motto of "Keep smiling." The health of the battalion is good, and the men are quite cheery, realising that in fighting for their country, they cannot lie in a bed of roses. Already the mail bags for home have become capacious, and the post corporal's arrival is always welcome. Of what is going on here, we hear little. We are a unit in a big army, and are naturally concerned with our immediate front only for the moment. It is quite enough to think of each unit being but responsible for its own share. Of course we take a great interest in other parts of the line, but our only knowledge is gained by what we read in the newspapers which come over from England.
Promotions and Appointments;
Lieutenant (Temporary Captain) C. A. M. ALEXANDER, the new adjutant of the 2nd Battalion Royal Inniskilling Fusiliers, belongs to Termon, County Tyrone. He was wounded some time ago, and succeeds Captain STEWART, who has received command of an English Service battalion.

News has just been received through the British Red Cross Inquiry Department of the death of Lieutenant H. A. H. WARNOCK, of the Royal Irish Fusiliers, 4th Battalion, attached to the 1st Battalion, which occurred on the 16th August, 1915, Bapaume. He was officially reported wounded and missing the 12th August, and his friends have been in suspense as to his fate until a few days ago. Lieutenant WARNOCK, aged twenty-one years, was the eldest son of the late Dr. Hugh WARNOCK and of Mrs. WARNOCK, Clogher, County Tyrone. Educated at St. Columba's College and Trinity College, Dublin, he gained his commission from the O.T.C. in August, 1914, and was promoted in May of the following year. He was sent to France in June last. Deep sympathy is felt with Mrs. WARNOCK and her family in their bereavement, following so soon after the death of Dr. WARNOCK in December last.

6 Nov. 1915 Military Cross for Tyrone Officer
One of the officers on whom his Majesty has conferred the Military Cross for gallantry and devotion to duty in the field is temporary Lieutenant Bernard Score BROWNE M.B., Royal Army Medical Corps, attached to the 2nd Batt. Cheshire Regiment, a member of the BROWNE family of Killymaddy, Dungannon. He is the second son of Colonel Abraham Walker BROWNE, St. Kilda, Clooney, Londonderry, the P.M.O. of the North Irish Coast Defences, and is a nephew of Dr. T. J. Browne, Dublin, Government Board Chief Medical Inspector. (Dublin Daily Express)
15 Nov. 1915 Strabane Officer's Fate
News is to hand respecting the fate of Lieutenant T. BARTON, who resided near Strabane. Lieutenant BARTON, who held an important position in the ranks of the Ulster Volunteer Force, immediately after the outbreak of hostilities, applied for and received a commission in the Royal Inniskilling Fusiliers, and was immediately despatched to the firing line. After being there for few weeks, no news was forthcoming as to his whereabouts, and it was presumed he had been missing. A wounded soldier who has returned from the front now states that Lieutenant BARTON was leading his men on an advance, and although successful, was knocked out. Great sympathy is felt for the loss of this gallant officer, especially amongst the ranks of the Ulster Volunteer Force in County Tyrone.
15 Nov. 1915 – with the Royal Garrison Artillery
Dungannon Man's Cheerful Letter
Mr. W. BURLEIGH, Bellevue, Dungannon, has received the following letter from his brother, Mr. George BURLEIGH, who is serving at the front with the Royal Garrison Artillery
I am trying to write to you under altered circumstances and surroundings. My domicile is a barn; my midnight couch is of straw. The couch is here at midnight; sometimes I'm not. The lighting arrangements are of wax in single candelabra; the light is what is sometimes called 'dimly religious.' l am not complaining, as we are indeed glad to have a roof to cover our heads and to be able to preserve a sound skin. Now, regards to the souvenirs, I am afraid you are doomed to disappointment. Collecting these is not the work of artillery, but of infantry, which are very considerably in advance of us and therefore get the first selection. However, I may be able to pick you up something, when I can do it legitimately. Souvenir collecting is called a very ugly name here (i.e., looting), therefore it behoves me to be careful. Anyhow, I have got couple of curios, which I will send the first chance. I note your remarks re the little wooden cross, and I expect you infer by this time that I have not made acquaintance with it yet. Thank goodness for that. I have a presentiment that neither French nor Belgian soil will cover my carcase, with a bit of luck. The weather here has been very wet and cold lately, and as a result of the rain a beautiful coating of glutinous mud has been left, which is not altogether pleasant when one has to spend the greater part of the twenty-four hours in it. In spite of this, however, to use an official expression, "the morale of the troops is excellent." l am writing this during my break-off duty in the very bowels of the earth. When you see Andy M'CLAY give him my kindest regards. Tell him I'm as happy as a duke, if not a king. You and he may think of me sometimes when you are having your three and four-course commercial dinners. You may have a better dinner than I have, but you certainly have not a better appetite."
16 Nov. 1915 A Patriotic Dungannon Family
Intimation has been received in Dungannon that Private Adam HAYES, 5th Battalion Royal Inniskilling Fusiliers, now serving in the Near East, has contracted dysentry and is in hospital. Private HAYES is one of eight brothers who were active on active service during the South African war, and their mother was at that time the recipient of a congratulatory letter from Queen Victoria. Two his brothers are serving at present, and a third is a prisoner of war in Germany.
20 Nov. 1915 – Ballygawley Policeman's Son at the Front
Private Leo HEGARTY Irish Guards, has been wounded in France. In a letter to his mother he says " I was in a bayonet char_e when I received a shot from a machine gun, as a result of which l am in hospital. The four men on my right were shot dead, and I was shot in the knee just as we got word to retire. The bullet went in through the back of my knee and came out on the front. The only thing I could do to save myself from further shots was by getting my four dead comrades, and piling two in front and two behind me. While in this position I managed to kill seven. I lay there for twenty four hours until another regiment advanced" Private HEGARTY is a son of Mr William HEGARTY, who was stationed as an R.I.C. man in Ballygawley, Co. Tyrone, for many years.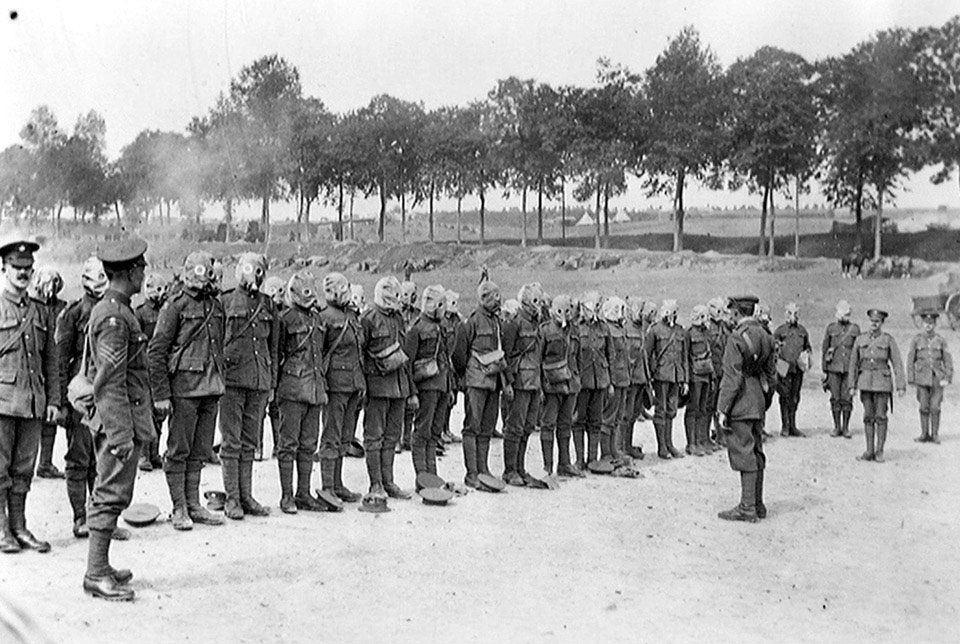 20 Nov. 1915 Glencon Volunteer Wounded
The first casualty to a member of the large contingent from Dungannon district in the Ulster Division was reported on Monday, Mr. William LATIMER, of Glencon, Newmills, having received official intimation that his second son, Private John LATIMER, 9th Batt. Royal Innis. Fusiliers (Tyrone Volunteers) has been wounded. Private LATIMER had volunteered exactly six months ago and joined the 12th (Reserve) Battalion of the, Inniskilling Fusiliers. He was subsequently drafted into the 9th Battalion and had gone out to France with them. On his first day in the trenches he was struck on the head and arm by fragments of a shell and was treated in the St. John Ambulance British Hospital at Etaples and afterwards transferred to the De Walden Court Hospital at Eastbourne.
20 Nov. 1915 Letter from the Front
Private Hugh O'NEILL, 5th Battalion Royal Irish Fusiliers, writing from the Eastern front to his father, Mr. Michael O'NEILL, Brackaville, Coalisland, acknowledges letters and a parcel of cigarettes and socks, and adds John QUINN, T. STEENSON, J. WILLIAMSON, and John NEILL are well and do be talking to each other often. There were some Dungannon fellows killed but I do not know their names. Let me know what regiment Joseph KERR is on, and if there are many more enlisted about Coalisland. It was our 5th battalion and 6th battalion who captured "Chocolate Hill." The Inniskilling and Dublin Fusiliers supported us. John QUINN is one of the men who carried up ammunition. I believe some of the 5th were on our left. I am not sure but that is the true capture of "Chocolate Hill.". There is a good deal of talk about who captured it, but this is true. I saw in the paper where some private of the Dublin Fusiliers said it was them. But I heard the word of command stand back. The Dublin's advanced and after that the 5th R.I. Fusiliers, and after that our battalion got the roughest work. We were sent to the left flank, and it is nothing only cliffs along the edge of the sea, that's were we lost most of our men and officers. It was rough work for poor fellows who were bad with dysentery, but they were all brave. Some of our officers died, especially the captain of our company. Of course all were under the enemy fire the whole road to the beach, also the Navy some of them were killed before they got off the boat. We were a bit merry when we heard the Navy behind us whacking the Turks. you could see the heads flying off them, legs lying here and arms there. Our brigade was in the the tenches from 1st August to 1st October, when we got a well earned rest, and we enjoyed it. WILLIAMSON, etc., were asking for you all. Tell mother I was asking for her, also Joe.

20 Nov. 1915
Mrs. BODDY, at Cavanleck, Fivemiletown, has just heard from her brother, Richard JOHNSTON, of the Grenadier Guards, intimating that he is a prisoner of war in Germany. He was in a comfortable position in a Liverpool business concern, when he volunteered the outbreak of the war.
(Mid-Ulster Mail)
27 Nov. 1915 – Corporal GALLERY Wounded
Mr. Thomas GALLERY Castlecaulfield received intimation on Saturday, that his son, Corporal Richard GALLERY 9th Battalion Royal Inniskilling Fusiliers (Tyrone Volunteers), has been wounded in action in France. Private GALLERY had been a mechanic in Messrs. Stevenson's factory Moygashel, Dungannon, before enlisting, and had volunteered with a large contingent of U.V.F. men shortly after the outbreak of hostilities.
27 Nov. 1915 – CAPTAIN L. N. A. M'KINNON
Coldstrean Guards, who has been killed in action at the Cameroons, was a notable figure at the Tyrone Ulster Volunteer Force Camp at Baronscourt in June of last year, and his helpful advice and strenousness were highly appeciated. He took part in the recent successful movement at the Cameroons, and on the day he was killed (6th November) the British force occupied the summit of Banyo mountain, the fighting being at close quarters and the German native force usign dynamite bombs.

27 Nov. 1915 – Dungannon men at Salonica
Private Jack WILLIAMSON 6th Battalion Royal Inniskilling Fusiliers, (and who by the way has just been promoted to Lance-Corporal) has sent to his friends in Milltown, Dungannon, the following list of 19 Dungannon men who are now serving against the Bulgarians;
Sergeant Joseph PATTON, 6th Inniskilling Fus.
Corporal James SANDES, Royal Field Artillery
Lance-cpl. Thos. LAWSON 1st Inniskilling Fus.
Lance-cpl. Jack WILLIAMSON, 6th Inniskilling Fus.
David SANDES, 6th Inniskilling Fus.
Adam HAYES, 6th Inniskilling Fus.
Thomas GALLAGHER (sen.), 6th Inniskilling Fus.
Thomas GALLAGHER (jun.) 6th Inniskilling Fus.
Thomas PROCTOR 6th Inniskilling Fus.
Joseph RAINEY, 6th Inniskilling Fus.
Robert TAYLOR, 6th Inniskilling Fus.
William REA, 6th Inniskilling Fus.
Robert BLACK, 6th Inniskilling Fus.
John SANDES, 6th Inniskilling Fus.
David BEAVERS, 6th Inniskilling Fus.
William STEENSON, Royal Irish Fusiliers
John MACKY, Royal Irish Rifles
Arthur M'GUCKIAN Royal Dublin Fusiliers.
Pat. MULGREW, Royal Dublin Fusiliers.

Of the above list David SANDES, Adam HAYES, Thomas PROCTOR, Joseph RAINEY Wm. STEENSON and the two GALLAGHER's are in hospital.

27 Nov. 1915 – Lance-Corporal DOONAN Meets Friends at the Front
Lance-Corporal Fred. J. DOONAN of the 9th Tyrone Battalion Royal lnniskilling Fusiliers, writing to his mother. Mrs. DOONAN, Dungannon, says;
We have been moving about from village to village for the last month and there are very few villages in the North of France but we have been in. I could fill pages regarding our life In France, but so much has happened here it would be impossible to say everything. We kept moving so quickly about that in a very short time we were up in the town next the firing line. I have been to the reserve trenches a with the Commanding officer, Major and Adjutant and am thankful to have got back safely. Our battalion was in the firing line for over three days experience previous to taking our own line of trenches, and had only one casualty- DONNELL of Derry. It was practically his own fault as he had been told to keep his head down by his company officer but he took another look and was instantaneously shot between the eyes. He was a very bright chap of 19.
We are back for a rest a good bit from the firing line. You would be surprised to see our poor lads coming out of the trenches after three days without sleep. They are covered with mud from head to foot. We still keep our old motto "Keep Smiling" Jack JOHNSTON and George HICKEY came to see me. It was very dark and I had to light a match to see who they were, and I nearly fell with surprise and delight. They both came through a lot of fighting and are now in a rest camp close to our battalion. I aIso met "Major" M'BRIDE and young DONAGHY. I was carrying a despatch for the Colonel and had to cycle a few miles along the road to headquarters, and in passing the 6th Dragoons I was surprised to hear Randy M'MANUS and Harry HAMILTON calling after me. I also met a little chap called Joe, who was chaffeur in Major HOWARD's. I got all the letters, papers and parcels, which I enjoyed very much, especially the nuts, &c. I was surprised to hear of father joining, but he had been often talking about It. He has done his duty.
27 Nov. 1915 – Private Samuel PROCTOR
9th Battalion Royal Inniskilling Fusiliers, writing from France to his father, Mr. Joseph PROCTOR, Coallsland, says he got a parcel from home alright and a parcel from the Newmills Club , containing shirts and socks for which he is very grateful. He had also received the Dungannon News which he had been glad to read.

27 Nov. 1915 – Private CARDWELL
Machine Gun Section, 1st Battalion Royal Inniskilling Fusiliers writing from France to friends in Coalisland, says "This letter leaves me fairly well at present, and I had a good talk with Private Sam PROCTOR, 9th Inniskillings, in which we recalled many bygone days. I am expecting to get home for a few days before Christmas, as it should soon be my turn."

27 Nov. 1915 – Trooper NEWELL ill
Mr. Joseph NEWELL, merchant, Dungannon, has received intimation that his second son, Trooper Harry NEWELL, North Irish Horse, who has been to France since the out-break of war is in hospital, at Cassels, suffering from the effects of recent trying experiences. He is being medically attended to by another Dungannon man, Lleutenast Harold SUGARS, R.A.M.C. Trooper NEWELL has two brothers, Lieutenant Charles NEWELL R.E. and Sergt. John NEWELL, 6th Inniskilling Dragoons, also at the front.

27 Nov. 1915 – Sergeant William LEMON
The many Friends of Dungannon Corporal W. J. LEMON who was so severely wounded by shell fire at the big battle of Neuve Chapelle in March last, will be delighted to know he has been promoted Sergeant. (Mid-Ulster Mail)
27 January 1916 Accident to Tyrone Volunteers, One Killed, Five Wounded
A sad accident has befallen No. 2 Company 9th Battalion Royal Inniskilling Fusiliers (Tyrone Volunteers), as a result of which one man has been killed and five injured, but there are no details to hand to indicate whether the latter are serious or not. The following is the list of casualties:
Killed
11249 Private T. JOHNSTON (married), of 22 Albert place, Sion Mills.
Injured
18086 Private W. J. HAZLETT (leg), son of Mr. J. HAZLETT, Lisnacloon, Castlederg
16279 Private C. CLARKE (leg), son Mr. Joseph CLARKE , Killen, Castlederg
19999 Private J. WORLING (head), whose father resides Drumeagle, Sion Mills
The deepest sympathy is felt for the relatives of the killed and injured throughout Tyrone. All the men, writes an officer of the battalion, performed their duty nobly for their King and country. (Northern Whig)
9 Mar. 1916 – Birkenhead's Last Survivor
Story of Famous Troopship Disaster Recalled by Death of Captain Bond SHELTON
Captain Bond SHELTON, the last survivor of the ill-fated troopship Birkenhead, died last night, says the Belfast Telegraph, at his residence, the Argoy Moy, County Tyrone. When the Birkenhead, with 538 souls aboard, went down, on a passage with army drafts, off the South African coast on 26th February, 1852, deceased, then a cornet in the 12th Lancers. swam two miles to shore through shark infested waters, after assisting some 13 women and children into the boats. Captain Bond SHELTON, who was 83, subsequently saw service in the Kaffir War, Crimean campaign, Indian Mutiny and subsequently with the Italian Army in 1859 against the Austrians. Twelve days ago, on the anniversary of the disaster, he sent a message from "a dying man" to the British people.
Heroic Rescuer
When the Birkenhead struck the reef of Cape Agulhes, Bond was entrusted with the task of putting soldiers wives and children into the boats, and it was largely due to his heroic work that all the children owed their deliverance, for at the last moment he rushed below and at great risk, rescued the last two children on board when the ship broke in two. Cornet Bond was then thrown into the water, but he was wearing a lifebelt, and succeeded, after great difficulty, in reaching shore, two miles distant.
Cornet Bond assumed the name of Bond SHELTON on succeeding to his father's estates. He was afterwards present at Solferine, though the effects of the hardships he suffered in the Birkenhead wreck caused him to lose the power of his limbs to a large extent. Captain Bond SHELTON was one of the most confirmed opponents of Home Rule, and his residence, the Argory, was the first stop of the motor cars, which carried rifles westward from Larne on the night of the sensational gun-running at the height of the last Home Rule controversy. (Dundee Evening Telegraph)
25 March 1916
Mrs. HOEY, Ballinamallard, has received intimation that her son, Corporal HOEY, 9th Battalion, Royal Inniskilling Fusiliers (Tyrone Volunteers), has been wounded. (Northern Whig)
12 April 1916 – Lieutenant W. J. M'VEAGH
A wire has been received from the War Office by Mr. James M'VEAGH, Cookstown, that his son, Lieutenant W. J. M'VEAGH, of the 9th Royal Munster Fusiliers, had been wounded, not seriously and is in hospital. Lieutenant M'VEAGH is a nephew of Head Constable T. DOOHAN, of Police Office. Before joining the army he had been at business in Bangor, where he was an ardent sportsman and great favourite. About ten days previously Lieutenant M'VEAGH'S servant, Private Joseph FOX, a Bangor boy, was wounded, and is also in hospital.
Intimation has been received in Coleraine of the death in action of Corporal Henry M. KELLY, of the Black Watch, son of Mrs. J. KELLY, Riverdale, Moohen, Castlecaulfield, County Tyrone.
28 Apr. 1916 The following men of the Royal Inniskilling Fusiliers, who belong to County Tyrone, and were formerly members the U.V.F., have been slightly wounded
13602 Private J. K. M'ATEE His mother is Mrs. M'ATEE, Liskey Brae, Fintona
13661 Private T. IRVINE His father is Mr. J. J. IRVINE, Raneoly, (?) Fivemiletown
13654 Private D. LITTLE. His mother is Mrs. J. LITTLE Leckpatrick, Strabane
20800 Private J. JOUGHLIN (LOUGHLIN?) His wife lives at 102a Roscommon St. Liverpool
13610 Private W. M'KEOWN. His mother is Mrs. Bella M'KEOWN, Garvagh, Tyrone
11094 Private W. STEEN. He comes from the Beragh district
Mr. F, A. GUY J.P., Drumlisk House, Dromore, has been officially informed that his second son, Fred J. GUY, who belongs to the Canadians, has been wounded in the face and the left eye severely. Mr. GUY's two eldest sons volunteered out of the Canadian Bank of Commerce, an institution which has given over 900 men to the army. Northern Whig
18 May 1916
Mr. Andrew WILLIAMSON, Benburb. Mov. has been notified that his son, Private Jack WILLIAMSON, Royal Inniskiiling Fusiliers, was wounded on the 7th inst. He was a member of the Benburb Company, Dungannon Battalion, U.V.F and L.O.L No. 4. Prior to volunteering he was employed in Messrs. M'KEAN'S weaving Factory.
Lance Corporal William M'DONALD and Lance corporal Robert M'DONALD, Royal Inniskiiling Fusiliers, sons of Mr. Samuel M'DONALD, of Augher Tyrone, were wounded in the recent fighting. Both were members of Augher Company U.V.F.
13 June 1916 His Wish Fullfilled
His relatives at Culrevog, Moy, County Tyrone, have received official intimation that Able Seaman George DAVIES, H.M.S. Warrior, was killed in action during the recent North Sea engagement prior to that vessel being taken in tow by the Campania. He was nephew Major Henry CARDWELL J.P., Ashley Road, Bowdon, Manchester, and a brother-in-law of Mr. Joseph THORNBERY, principal of Mullaghglass School, Newry. In a recent letter home he spoke of the danger of submarine attacks, and expressed the hope that if the Warrior was to go down, it would be in action.

12 August 1916
Mrs. Margaret QUINN, Drumconnolly, Omagh, has been officially informed that her son, Private William James QUINN, Inniskilling Fusiliers (Tyrone Volunteers), has been killed in action. His brother, Private Thomas QUINN, was killed in May, 1915.
Private G. CRAIG, Inniskilling Fusiliers, Strabane, is on leave, having been out of action for the fifth time. He was twice wounded in the Dardanelles, twice wounded France, and once gassed.
Private William DELANY, Inniskilling Fusiliers, Bridge-street, Strabane, has been killed in action.
Private S. DOHERTY, Inniskilling Fusiliers, Altrest, near Donemana, has been wounded.
Private George RIDDELL, Inniskilling Fusiliers, youngest son of Mr. George RIDDELL, Campsie, Omagh, is reported missing.
Private S. HAMILTON, Inniskilling Fusiliers, Sion Mills, has been wounded.
Private Thomas CHAMBERS Arvalee, Omagh, is reported missing.
21 July 1916
Youthful Tyrone Soldier
Lance-Corporal Richard PHILLIPS Royal Inniskilling Fusiliers (Tyrone Volunteers), who was previously, unofficially, reported killed, is now reported wounded and in hospital. His left hand has been blown off and his right arm injured. At the outbreak of war Lance-Corporal PHILLIPS, whose mother resides at King Street, Fintona, was only 15½ years, but he insisted on joining up, and was selected as a bomb-thrower. He had another brother reported missing in the Dardanelles campaign, and nothing has been heard of him since.
Colonel T. P. JONES, C.M.G.
At the investiture in Buckingham Palace on Wednesday his Majesty the King conferred the C.M.G. on Colonel Theophilus P. JONES of the Medical Staff. Colonel JONES is a son of the late Rev. J. JONES, Tullinskin, County Tyrone, and Mrs. JONES, Downpatrick.
Roll of Honour- officers
Second-Lieut. Joseph MARSHALL, wounded, has had fifteen years service with the Royal Irish Rifles, and was with his regiment in the South African War and also in India. He returned to this country with the 1st Battalion in October 1914, with the rank of company sergeant major, and his daring and initiative gained for him a commission after he had been nine months in the field. He is a son of the late Mr. W. MARSHALL Fernaghdrum, County Tyrone and a brother of Mrs. MAGUIRE Brookland Street, Belfast

Second-Lieut. R. W. TOPP. Royal inniskilling Fusiliers, who was previously reported wounded, is now reported wounded and missing. He is the eldest son of Mr. R. TOPP, agent for the Bank of Ireland at Omagh, and received his commission on the 18th February this year. It is unofficially stated that he went out with his platoon on the 1st, inst., and was afterwards seen lying wounded in a trench

Rank and File
COOKE Pte. Robt.; Tyrone Vols., (Volunteers) son of Mr. Robt. COOKE, Carnalea, Fintona. Wounded
CRANFORD Pte. John; Tyrone Vols., son of Mr. Alex. CRANFORD, Lisavaddy, Fintona, wounded
DEVENNY Pte. W.; R. lnnis.Fus., Strabane, reported killed
HALL Pte. Jas.; Tyrone Vols., Monaghan, wounded
HAMILTON Pte. Thos.; Tyrone Vols., son of Mr. Thos. HAMILTON, Main St., Fintona, wounded
MONTEITH Pte. R. J.; R. lnnis.Fus., nephew of Mr. James MONTEITH, Fintona. Wounded
M'CAUSLAND Lce.-Cpl. Thos.; Tyrone Vols., only son of Mrs. M'CAUSLAND, Mullaghmore, Seskinore, wounded
M'NAMEE Pte. Francis; R. lnnis.Fus., Strabane, wounded. PATTERSON Pte. Wm.; Tyrone Vols., wounded
PORTER, Pte. Wm.; Tyrone Vols., son of Mrs. PORTER, Liskey, Fintona, wounded
SCOTT Pte. Joseph; Tyrone Vols., Coyagh, Fintona, wounded
WARNOCK Pte, Mervin. R.lnnis.Fus., son of Mr. WARNOCK , Main Street, Fintona, reported wounded
WATSON Pte. J.; Tyrone Vols., Camowen, Omagh, reported wounded
29 Jul. 1916 – Dungannon Soldier Wounded
Mr. William LATIMER, Newmills Dungarnon, who had received intimation that his son, Private John LATIMER (Tyrone Volunteers) had been wounded in action on 1st inst., has now been informed that the soldier is dangerously wounded. Private LATIMER had joined the reserve battalion of the Inniskillings but had been transferred to the Tyrone Volunteers and accompanied them to the front. He had been previously wounded in October last. He belonged to the Dungannon Battalion U.V.F. and was a member of Sherrygroom L.O.L.
29 Jul. 1916
Sergeant William LYNN, 1st Battalion, Royal Irish Fusiliers (one of the four soldier sons of Mrs. LYNN, Illousetown, Coslisland) was killed by a shell on Sunday 16th inst., while engaged in the meritorious work of carrying in a wounded comrade. Sergeant LYNN (who had been at the front since the commencement of the war) had played a very conspicuous part in the big advance on 1st Inst., and had been recommended for his courage and gallantry in heading bombing parties and bringing in the wounded.
The sad news was conveyed to the bereaved mother in a letter from Sergeant G. CRAIG, who wrote;
"I regret to tell you of the death of your son, William, which took place in the firing line on Sunday evening, about 5:30 o'clock. We were getting heavily shelled and your son was doing a gallant act in carrying away wounded, when a shell burst in front of him and killed him instantaneously. He suffered no pain whatever. Please accept the deepest sympathy from all the boys of No. 16 Platoon, for he was well liked by us all, and we mourn his loss. He was always happy and cheerful, and had been recommended for his gallant work in the field on 1st July, during our great advance.
"We mourn the loss of a comrade dear,
So good, so kind, so brave ;
Died on the battlefield of France,
Now sleeps in a hero's grave."

Second-Lieutenant A. J. BUTLER, of the same battalion, has written to the bereaved mother as follows;
" I very much regret to inform you of the death of your son, Sergeant LYNN. The trench he and his men were in occupation of at the time was being heavily shelled by the Germans, and three men were buried in a shelter. One of the men was badly injured and your son went for the nearest stretcher in order to take the man to hospital. On returning to the trench with the stretcher a shell burst close by and he, and a comrade who had accompanied him, took cover in a gun emplacement. Immediately afterwards another shell dropped on the emplacement and buried your son and the other man. Both were killed instantly, and that evening he was taken back some distance behind the lines and buried in a small military cemetery, the chaplain and some of his comrades being in attendance. I should like to mention that your son's death is a great loss to my company and also to the regiment, as he was a particularly gallant and courageous soldier on all occasions. For his good work and conspicuous bravery in the German trenches on 1st of July, when we commenced the great advance, your son's name was sent in to the higher authority for consideration. On behalf of all ranks of the company I beg to offer you our deepest sympathy in the irreparable loss you have sustained. If it is any consolation to you to have the knowledge, he died a gallant and true soldier laying down his life endeavouring to succour another."

Private Robert CARDWELL, another member of the same battation, in a letter to Thomas HOLMES, William Street, Coalisland, says;
" I am very sorry to break the sad news about Willie LYNN. He was killed on 16th inst. by a German shell when trying to get another chap into safety who was wounded. We all came through the big battle of July the 1st quite safe, and Willie was recommended by his Company Officer so it was very hard lines and it is a great pity of his mother. He did not suffer very much pain as death was sudden and one never knows the minute out here. The last time I saw him alive was on the 13th July when we were talking about the good old times we used to have, and we had hoped we would be home for the next celebrations. Little did I think it would be the last time I would see him alive. His father and mother would have the consolation that he died a hero's death. He was a good soldier and was well liked by all who knew him."
29 Jul 1916 – Private Charles O'NEILL
Mr. John O'NEILL, Ann Street, Dungannon, received official intimation on Friday that Private Charles O'NEILL, Royal Inniskilling Fusiliers, one of his two soldier sons, has been killed in action. The deceased had been serving in India at the outbreak of war and had been already wounded. He had been of a very cheery dlsposition, and was the life and soul of the trenches during last winter. He was an excellent singer, and had enlivened many a dreary and trying hour.
29 Jul 1916
Cookstown Casualities

Lieutenant Herbert MALONE B.L. (eldest son Mr. John MALONE, coroner and solicitor), of the Royal Field Artillery, is reported wounded.

Mr. Henry WILKINSON Blackhill, Cookstown, whose son, Jacob, had been reported missing, has received a post card from the front, dated 16th July, stating he is quite well.

Private W. H. SHAW(Cookstown), who was wounded in the charge of the Ulster Division on 1st July, has recovered and paid a visit home this week before rejoining. He was in the second company to leave the trenches. His platoon were nearly all Cookstown men, and were led by Lieutenant STEVENSON, of Derry, who, with Captain CRUICKSHANK, were killed in the charge. The trenches were about 1,000 yards distant, and he had only got 300 yards across no man's land, which the enemy were shelling, when a "whiz bang" (high explosive shell) burst and fragments struck him in the head, arm and leg. Before this, 2 bullets had pierced the heel of his boot. He fell unconscious and when he came to, the shelling was still going on, but he crawled back to the British lines, was dressed and sent to Boulogne and back to England with the first batch of wounded, and after a fortnight in hospital, was able to come home.

Dungannon Casualities
The War Office officially reports that Rifleman George THOMPSON Royal Irish Rifles, of Tullyrone, Moy, is missing. His wife, however, has received a letter from a comrade at the front stating that on 14th inst. he was in hospital in France suffering from shell shock. Rifleman THOMPSON was an old army man and had been discharged invalided, but rejoined on the outbreak of war. He had been employed at the Argory and was a drill instructor for the local company of the U.V.F.

Mr. John HEGGARTY, Glencon, Newmills, Dungannon, has received official intimation that Private Samuel HEGGARTY, his son, has been wounded and is at present in hospital in England. Another son is at present serving. The wounded soldier is a nephew of Mr. Alexander HEGGARTY, Market Square, Dungannon.

Mr. John ARTHURS senior, Anne Street, Dungannon, received intimation today that his son, Private John ARTHURS, Royal Inniskilling Fusiliers (Irish Division), has been severely wounded in France. He is one of two brothers serving at the front.
Ulster's Glorious First
July 1, 1916
We' had heard the call to rally
Round the flag two years ago.
And our King and Country
Did not call in vain—
For we flocked from hill and valley,
From the loom, the land, the alley,
From the shipyard, mill, and home.
To join and "train."
Chorus
"No Surrender" is our battlecry
Down with the Kaiser and his crew
Tho' we never heard a drum
On the banks of river Somme.
We gave the Germans Ulster's due.
T'was said that those behind us,
In the dear old land we love,
Had joined the men who fight us far away.
And had plunged her into sorrow
On the eve of our tomorrow
That would see our Ulster lads
In battle's fray.
But we've let the "Fritz's" – know
That we're getting back our own,
And they've learnt a bitter lesson you may see
If you'll look into their trenches,
Where their face with terror blenches,
As they cry -"Ach, Comrade – mercy !"
On their knee!
Oh' if you'd seen Us leaping across the parapet,
And dashing with the bayonet and guns,
You'd thrill and shout with pleasure
As we dealt a decent measure
Of "Rebel Ireland's" steel
To quaking Huns'
At last! the great advance has come,
and we have won
Our way thro' miles of wire and deep trench steel,
And we've forced the mighty Prussian,
Like the foe before the Russian,
The real "push" from us to feel.
The tide has turned for ever.
But alas! we mourn for those –
The bravest flower of Ulster now no more.
They have died like heroes all,
And the old flag forms their pall,
As it did their patriot flag
In days of yore.
9 Dec. 1916 – A Tyrone Volunteer
Private Thomas PROCTOR, Royal lnniskilling Fusiliers, who was mentioned in General Milne's despatch from Salonica, is one of the three soldier sons of Mr. Joseph PROCTOR, Church Corner, Coalisland. He volunteered from the ranks of the Dungannon Battalion U.V.F. on the outbreak of war and has seen considerable service, including the Suvla Bay landing. He was wounded during the operations in Macedonia on 11th Sept. and was in hospital in Salonica. (Northern Whig)
5 April 1917 Gallant Tyrone Soldier
In battalion orders 15th March there appears the notice; "Reward for service in the field. The following award of an Italian decoration has been approved of by the War Office. Bronze Medal for Military Valour,
No. 13654 Lance-Corporal (now lance-sergeant) D. LYTTLE Royal Inniskilling Fusiliers. The commanding officer joins with the corps and divisional commanders in congratulating the recipient on his well earned decoration."
Lance sergeant LYTTLE was mentioned for excellent work by his commanding officer and as a result of his bravery in the field on the 1st July was awarded the Military Medal. Lance-Sergeant LYTTLE is a native of Leckpatrick, and before the war took an active part in U.V.F. work in the district.
25 Aug. 1917 – Tyrone Crimean Veteran Dead
The death took place on Saturday at Mountjoy, Omagh, of a Crimean and Indian Mutiny veteran, Mr. Isaac HAMPTON aged 84 years. The deceased enlisted in the 90th Regiment of Light Infantry at Omagh on 4 Nov. 1854, at the age of 21 years. He landed at Malta on 29th July 1855 and at the Crimea 10th August, 1855, took part in some very heavy fighting in that campaign and was present at final assault and capture of Sebastopol on 8th Sept. 1855.
He served in the Indian Mutiny in 1857 and 1858, being wounded at the Relief of Lucknow on 16th Sept, of the latter year. He was transferred subsequently to the108th Regiment of foot, and was discharged from the Army on 24th Oct. 1874. He was in possession of the Crimean Medal and Sebastopel clasp, the Turkish War Medal, and Indian Mutiny Medal, with clasp, for the relief of Lucknow. (Larne Times)
23 Mar. 1918 Gallant Tyrone Soldier
Sergeant Cyril Edward GONLEY M.M., R.F.A., who has been in business in Merseyside for long years and is a native of Galbally, Dromore, Co. Tyrone, has been awarded the V.C. for conspicuous gallantry. (Weekly Freemans Journal)
1 Apr. 1918 – How distinguished conduct medals were won – Fearless Tyrone Soldier
14536 (?) Sergt.-Major J. J. PATTERSON, Royal Inniskilling Fusiliers Newtownstewart.
The enemy attacked a trench which his company was holding. Although under very heavy rifle fire he rushed to that part of the trench in which the enemy was gaining a footing and with great courage led an attack which drove them out. It was mainly owing to his promptitude and fearlessness that the enemy attack was repulsed.
6 Sept. 1918
DOODY – The death has taken place of Sergt. John Joseph DOODY, Royal Inniskilling Fus., from the effects gas poisoning. His widow resides at Railway Terrace, Omagh

D C M. and other Awards
Major Daniel M'KELVEY of Gortin, Co. Tyrone, has been awarded a second bar to his Military Cross for good services at the second battle of the Marne. (Northern Whig)
22 Mar. 1919 Tyrone Soldier Honoured
Lance-Corporal James T. CAMPBELL son of Mr. James CAMPBELL Silverbrook, has been presented with a vellum certificate for gallantry and devotion to duty displayed near Ferhand on 2nd Oct. 1918.
Castlederg Soldier's Death
Information has been received of the death at the Vancouver General Hospital, from pneumonia following influenza, Private Charles FORSYTHE of the 2nd C.M.R., son of Mr. Samuel FORSYTHE, Killen, Castlederg (Northern Whig)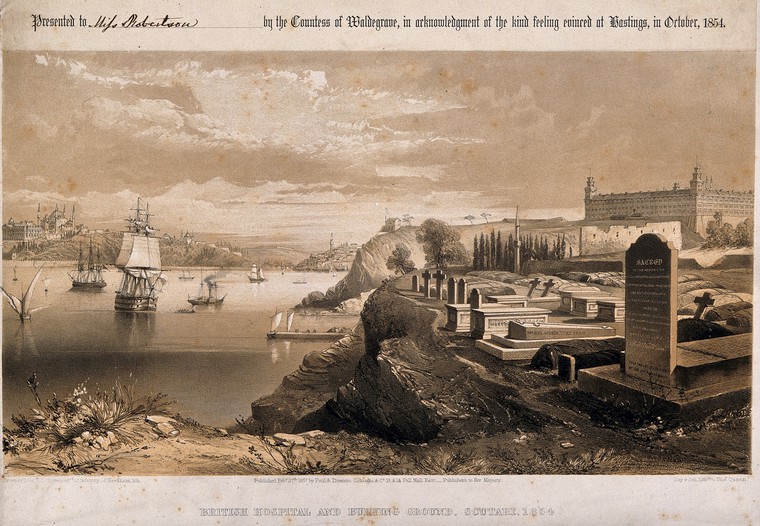 Sources;
Historical Record of the 2nd (now 80th), or Royal Tyrone Fusilier Regiment By John Core 1872 https://bit.ly/3fSe9LE
The regimental records of the British Army 1901 https://bit.ly/2LrDcXZ )