Civil Parish of Faughanvale County Londonderry
Contents of Page
Description of the Parish, including a few villages
List of the townlands within the Parish
1663 Hearth Money Rolls
1835 Names in the Tithe Applotment books & a historical sketch of 1900
Star of the sea R.C. church address –
55 Brisland Road, Faughanvale,
Eglinton, Co. Londonderry, UK, BT47 3EA
Find A Grave
https://bit.ly/3d6WzkO
Faughanvale;
A parish in the barony of Tyrkeeran 6 miles east-north-east of Londonderry, Co. Londonderry, Province of Ulster. It contains the village of Muff (Now Eglinton). Length 5 miles; breadth 4; area 18,582 acres, 1 rood, 19 perches, of which, 62 acres, 3 roods, 1 perch, are water. Pop. (population) in 1831, 6,218; in 1841, 5,929; Houses 1,103. The surface consists, for the most part, of good land; is washed on the north by Lough Foyle, on the west by the Faughan river, and on the east by the Muff glen and Faughanvale rivulets; and is traversed east-north-eastward by the road from Londonderry to Coleraine. In the vicinity of Muff are Grocers Hall, the agricultural school of Templemoyle, the mansion of Coolafinny, and several small seats; and on the sea board of Lough Foyle are the demesnes of Foyleview and Willsborough. The village of Faughanvale had in 1831, a population of 123. Faughanvale parish is a perpetual curacy and a separate benefice in the dio. (diocese) of Derry. Gross and nett income £94 4s. 7½d. Patron the dean of Derry. The tithes are all appropriated to the deanery of Derry. The church was built in 1824 by means of a loan of £923 1s. 6½d. Sittings 500, attendance from 100 to 180. The Presbyterian meeting house is attended by from 250 to 400; and the Roman Catholic chapel by 500. In 1834, the parishioners consisted of 983 churchmen, 2,637 Presbyterians, and 2,850 Roman Catholics; 3 Sunday schools had an average attendance of 104 children; and 9 daily schools had on their books, 375 males and 165 females. One of the daily schools received some advantages, from Major SCOTT; one £1 10s. a year, from Lord Londonderry; one £10 a year from the National Board; one £2 from the rector; £10 from the Grocers Company; and £20 certain and £10 conditional from the Board of Erasmus Smith; one about £30 from the Fishmongers Company; and the Templemoyle Agricultural school was supported by shareholders and subscribers by school rates of £10 a year and by the labour of the boys on the farm. In 1840 the National Board granted £74 3s. 4d., toward the erection of a school in the village of Faughanvale. (Parliamentary Gazetteer of Ireland by A. Fullarton 1846)
In 1831, the population of the village of Faughanvale was 123 and Muff was 192; the total population of the Parish was 5,903; this was a decrease of 51 persons, from the 1821 census of 5,954; The village of Greysteel lies within the townlands of Gresteel More and Gresteel Beg and the townlands of Coolafinny and Muff encompass the village of Eglinton.
In the 'Hand Book for Travellers in Ireland' by James Fraser, published in 1854, the village of Faughanvale is said to be 3 miles from Ballykelly, just after Walworth Wood, and before Cregan.
Muff (Eglinton) –
A village in the parish of Faughanvale, 6 miles N.E. by E. from Londonderry on the old road to Coleraine containing 192 inhabitants. This place owes its origin to the Grocers Company of London, to whom, on the settlement of Ulster Jas. I., granted the adjacent lands, on which the company erected a large bawn and a strong castle, defended by a garrison of their own tenantry. The castle was besieged in 1641 by the insurgents under Col. MCDONNELL and gallantly defended by the garrison during the winter of that year, till relieved in the following summer by the troops from Derry, but it afterwards fell in the hands of the parliamentarians by whom it was dismantled. The company, in 1626, erected a church here which has ever since been the parish church of Faughanvale and on the expiration of the leases, which they had granted for long terms, resumed the management of their estate in 1819, since which period very considerable improvements have been made. The company's manor comprehends 38 townlands extending into the parishes of Lower Cumber and Clondermot and comprising 16,500 statute acres. The village has been entirely rebuilt; the houses are large and of handsome appearance; the streets spacious and regularly laid out, and the roads leading to it, well constructed and kept in good repair. In conjunction with the resident gentry of the neighbourhood, the company established an agricultural school at Templemoyle, with which, a classical school at Fallowlee is connected, and for its use allotted 130 acres for experiments in practical farming in consideration of which they send three free pupils into the school.
Fairs are held on the first Thursday in Feb., May, Aug., and Nov. for cattle, sheep, pigs and various articles of merchandise. A penny post has been established to Londonderry, a constabulary police force is stationed here and petty sessions are held on the first Tuesday in every month. A manorial court is held monthly before the seneschal, for the recovery of debts under 40s; the court and market-house is a spacious and handsome building in the centre of the village. The old church built, by the company, having fallen into decay, a new church in the early English style was erected in 1821, towards which a loan of £1000 was granted by the late board of First Fruits; the glebe house (erected by the Company), a dispensary, and an almshouse for 20 poor widows, are also in the village. There are some remains of the old parish church, but not a vestige of the bawn, or castle, except the vaults of the latter, can be traced.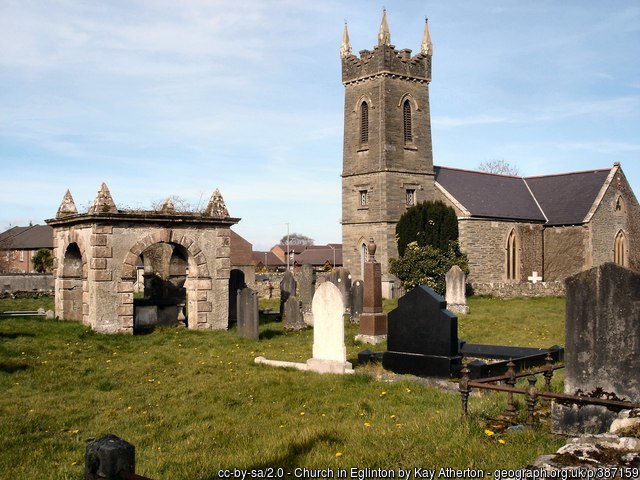 Address – St Canice Church of Ireland Rectory
21 Main Street Eglinton, Co Londonderry, U.K., BT47 3AB
List of townlands within the Parish
Ardnaguniog;
Ballygudden, Barnakilly, Bolie;
Campsey Lower; Campsey Upper, Carmoney, Carnakilly Lower, Carnakilly Upper, Carnamuff, Carrickhugh, Clanterkee, Cloghole, Coolafinny, Coolagh, Coolkeenaght, Craigbrack, Cregan;
Derryarkin Lower, Derryarkin Upper, Donnybrewer, Donnybrewer Level (Intake), Drummaneny, Dungullion, Dunlade Glebe;
Falloward, Fallowlea, Faughanvale;
Glasakeeran, Glebe, Gortagherty Lower, Gortagherty Upper Gortenny, Gortgare, Greenan, Greysteel Beg, Greysteel More;
Killylane, Killywool, Kilnappy;
Laraghaleas, Legavannon, Ligg, Longfield Beg Longfield Level (Intake), Longfield More, Loughermore;
McLean and Partners Division, Magheramore, Minegallagher Glebe, Monehanegan, Monnaboy, Moybuy, Muff, Muff town (Eglinton);
Salt Works;
Templemoyle, Tirmacoy, Tullanee, Tully Tullybrisland, Tullymain, Tullyverry, Tygore;
Walworth, Whitehill;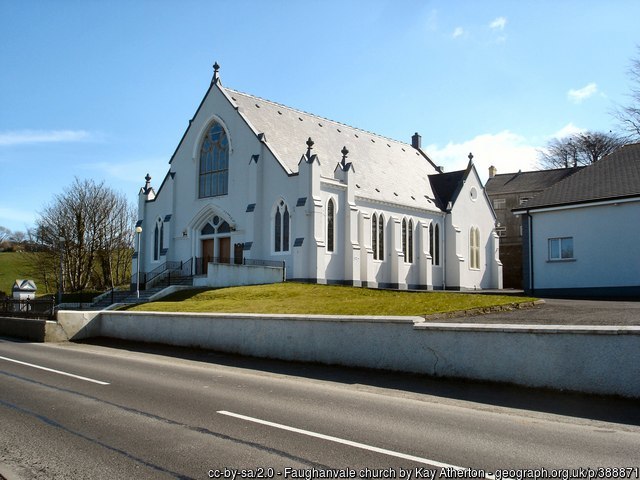 Faughvale Presbyterian Church – Eglington
This was originally called the congregation of Muff. It formed part of Glendermot congregation in 1696. In 1730 the people presented a memorial praying to be speedily planted with a minister. Their first minister is said to have been Mr. James SMYTH, who was ordained by the Presbytery of Strabane in 1732. He died here on the 13th Feb. 1770. He was succeeded by Mr. DUNN, who was ordained here by the Presbytery of Derry, on the 18th June 1771. He was deposed by the same Presbytery on the 18th May 1784. The next minister was Mr. Henry ELDER, who was ordained here on the 4th Feb. 1786. He died in this charge on the 27th Jul. 1817; and was succeeded by Mr. Marshall MOORE, who was ordained here in the month of November 1819. Mr. MOORE died on the 14th August 1848; and on the 26th March 1850, Mr. Lowry E. BERKLEY was ordained to the pastoral charge. On the 25th Aug. 1858, Mr. Berkeley resigned this charge on his removal to Lurgan and on the 17th Feb. 1859, Mr. Francis PETTICREW (now D. Lit.) was ordained to the pastorate. (History of congregations of the Presbyterian Church in Ireland by W. D. Killen 1886)
1663 Hearth Money Roll
Hearth Money Rolls for the year 1663 for Londonderry county, being a List of all Householders with the number of Hearths in each house.
Moyboy – George Cocherane, Ninian Cocherane
Edenhilkappy – James ROBINSON, Robert ROBINSON
Leige – John DONNELSONN
Ardinagonnage – Donaghy o'BRAWLY, Andrew WILSON
Gortegortey – Robert HEWDY
Templemoyle – William WILLIAMS
Fallowlee – Anthony ROSSE
Cawley Cinnoge – John PATTERSON
Cloghall – John DeLAPPE, James DeLAPPE
Camson auterwa – Archibald HENRY, John HENDRY
Tully – Willm. TORRANCE, Hugh COGHRANE, Patrick o'HANSON
Camson eiragh – Robert KINKADE, Patrick Mac TAGGARTIE
Donbrower – James PATTY, James MacGILLNOE
Drumconny – Danniel QUIN, Brian o'DONNELL
Derryarkin beg – John DONNAGH, Robert HOWARD
Muffe – William PERRY
Drumboe – Mungou CLYDE
Glasteele – Robert CLIDE
Grasteele – John CONNELL, Jennett THOMPSONE, widow
Muffe – Mrs KILNER, widowe
Gortgarn – Robert WORKE
Camsey – George HINEMAN
Fallowlea – William BARRETT
Tullye – John HUESTONE
Ballygoodin Thomas THOMPSON
Monnagh – Paul BRAZIER 3, James ROBB, James HOWEY, John THOMPSON, Patrick MacCLELAND
Ballygooder – James TEMPLE
Fallmee – Donnel MacJARLAN, John WAIN
Killelonnay – John ASH, Thomas ASH
Longfieldbeg – Henry FISHER
Craggan – John WILLIAMS
Magherimory – John KINKEAD
Graisteelbeg – James STERLING, James BIGGER
Graisteelmore – Robert KIRKWOOD, Robert HOUSTONE
Callyverry – James LATTER, Christpher WILLIAMS
To the Desmesnes Faughanvale – Leiftenant Colonel STAPLES 2, Francis SAINT, John GOTRA, John BROWN, Archibald GOTTRA
Deigerkann – Charles DAVENPORT, 2
Tollimore – Robert BRANES, Christopher WEEKES
Brainkellie – John WILLIAMS
Terrincoy – Brian MacKNOGHER
Cornmogh – Mathew ROANE, Andrew PATTERSON, John MOORE
Killilaghter – Henry MacWILLIAMS, John HENRIE,
all above, except BRAZIER, STAPLES & DAVENPORT, 1 hearth each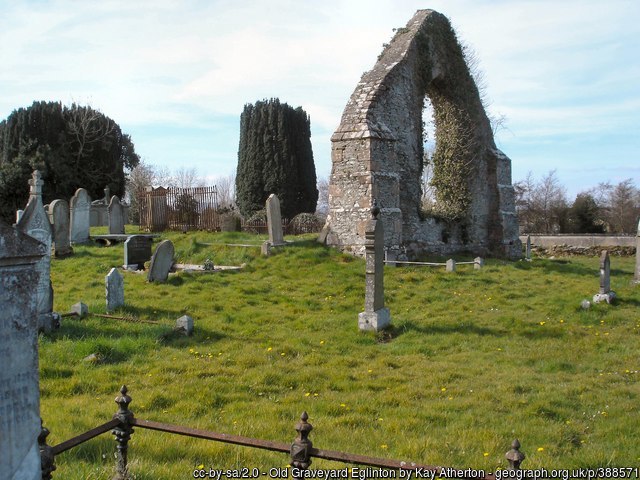 1835 Name Index of the Tithe Applotment Books
Ardnagunnig
James ADAMS
Robert ADAMS
James ARCHIBALD
James BEGLEY Sr.
James BEGLEY Jr.
William BEGLEY
Samuel CUTHBERTSON
John DOUGHERTY
Robert DUNLAP
William DUNLAP
Samuel GALBRAITH
James GETTY
William HOUSTON
John LOGAN
Marquis of LONDONDERRY
William McELWEE
Samuel THOMPSON
Ann TORRENS
Ballygudden
James JAMESON
Wm. JAMESON Jr.
William JAMESON Sr.
Thomas LESLIE
Barnakilly
William FARRON
John FERGUSON
Thomas HARPER
John NUTT
William REED
John TOWNLEY
Joseph TOWNLEY
Bolie
David ARMSTRONG
William ARMSTRONG
William ASH
James BRADLEY
John DOUGHERTY
Michael DOUGHERTY
Neal DOUGHERTY
Patrick GALLAUGHER
John HARA
Bernard KELLY
James KELLY
John KELLY
Robert KELLY
Rev. Peter Benson MAXWELL
Edward McCAFFERTY
William McCARROL
James McCLOSKEY
John McDAID
John McELHATTON
Robert McELHATTON
James McGINNESS
William McGINNESS
Andrew McKEEVER
James McKINNEY
Michael McLINCHEY
Arthur MULLON
Bernard MULLON
Edward MULLON
James MULLON
John MULLON Sr.
John MURRAY Jr.
Sarah MURRAY
William NELIS
Thomas POLLOCK
Campsey Lower
John QUIN
Campsey Upper
Patrick BRISLAND
Patrick COLE
Margaret DIVENNY
John FARRON
Samuel HENRY
James JONES
John JONES
Charles McLAUGHLIN
John QUIN
Carmoney
Edward COLL
John JONES
Archibald McELVENNY
John McFARLAND
Robert MEHARG
Mathew MILLER
Joseph ROBINSON
David STEVENSON
Carnakilly (now Carnakilly Lower and Carnakilly Upper)
Neal CAVENAGH
Stephen DONAGHEY (formerly McCloskey)
Michael DUDDY
William DUDDY
James KITCHEN
William KITCHEN
James LOGUE
James McGINNESS
William ROSS
William TAGGART
Robert WARDEN
Carnamuff
William COCHRANE
George CRESWELL
William FORSYTH
James HYNDMAN
John MORRISON
John MORRISON
Robert MORRISON
James MURRAY
James PATCHELL
John PATCHELL
John PATTERSON
William PATTERSON
George PROCTOR
Archibald STEWART
Robert THOMPSON
Joseph TOWNLEY
Carrickhugh
David CATHER
William CRAWFORD
Samuel LIVINGSTON
John MARSHALL
Cloghole
James COLE
John COWAN
Thos. McGILTON
William STERLING
Coolafinny
James CONEN
Michael DOHERTY
Daniel HARVEY
Noble KELLY
Thomas LECKY
John McANERLIN
John McGONIGLE
Owen McGONIGLE
Owen McGONIGLE
Thomas McGONIGLE
Revd. Marshall MOORE
Thomas SCOTT
James WEST
Coolagh
William ASH
James COCHRANE
Margaret COCHRANE
Matthew COCHRANE
Henry CRUSE
Robert DUNN
William DUNN
Roger HAGGERTY
Owen KELLY
William KELLY
William LAIRD
Mathew MACKY
Hugh McCALLION
Robert McCLEMENTS
James McCLOSKEY
William McELHATTON
Robert MORRISON
John PARKHILL
James PATCHELL
James STEWART
James WILLIAMS
Coolkeenaght
James HYNDMAN
Mathew LOUGHREY
George PROCTOR
William ROBISON
James WALKER
Craigbrack
Michael HARROW
James McGILL
Michael McLAUGHLIN
Philip McLAUGHLIN Sr.
Philip McLAUGHLIN Jr.
John WARD
Creggan
Thomas MAJOR
Benjamin MURPHY
R.C. Chapel
Derryarkin (now Derryarkin Lower and Derryarkin Upper)
Oliver COWAN
Samuel COWAN
John EMERSON
Manus McCLOSKEY
James MULLO
Donnybrewer
Daniel ARCHIBALD
Daniel ARCHIBALD
Hugh BIGGART
Robert CAMPBELL
Henry COYLE
Richard COYLE
Robert COYLE
Thomas COYLE
Hugh CRAIG
James CULBERT
John CULBERT
Thomas DAVIS
John DONAGHEY
James ELLIOT
James FEENY
Charles FURY
Widow GALLAGHER
Widower GALLAUGHER
Thos. GARDNER
Daniel HARVEY
James HUEY
John KILFILLON Sr.
John KILFILLON Jr.
John KIRKPATRICK
James MAJOR
James McCARRON
John McCLEAN
James McCOLLUM
Nathaniel McCOLLUM
John McLAUGHLIN
William McMENAMY
Andrew McMONIGLE
James McMONIGLE
John McNEILL
Thomas McNEILL
William MEEHAN
John MORROW
Thomas MULLEN
John O'BRIEN
Thomas SCOTT
James SPIKES
James TEDLIE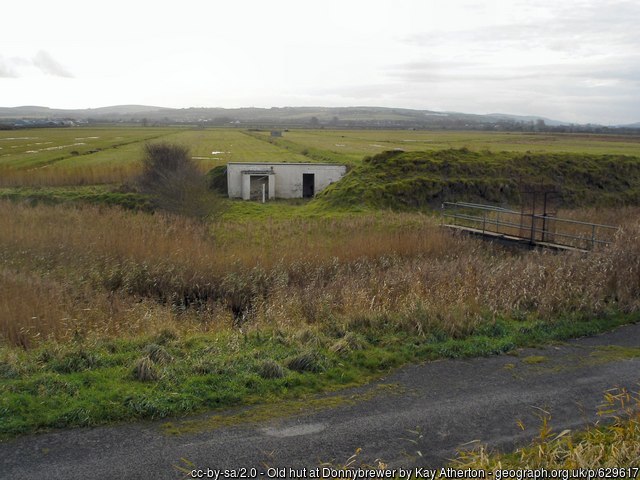 Drumaneeny
James BURNSIDE
George CUTHBERT
John DEVENNY
James GALBRAITH
Daniel HARRAGHEY
Peter McDAID
Dungullion
William BURNS
Adam DONAGHEY
James FERGUSON
Thomas GLENN
Charles McGINNESS
James McGINNESS
Martha McLAUGHLIN
James MULLON
James PARKHILL
Jane PARKHILL
John PARKHILL
Eleanor PATTON
Margaret RODGERS
Elijah ROSS
John ROSS
Thomas TEDLIE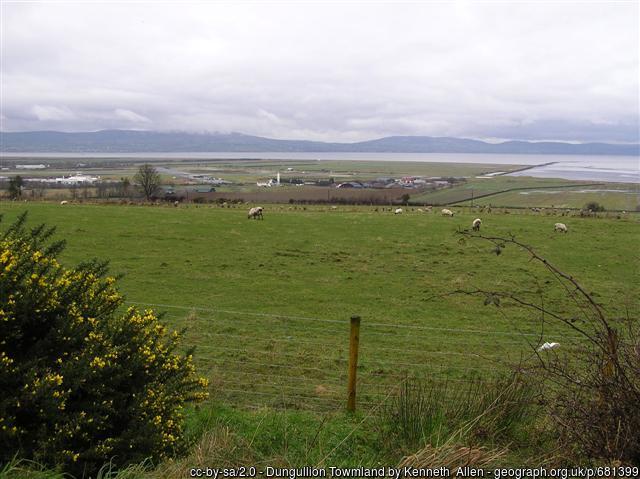 Fallowlea
the heirs of ALEXANDER
Falloward
James CRAIG
John GILFILLON
Robert GILFILLON
John GILMOUR
North-West society's Agricultural school
Faughanvale
Burying ground
John DUNN
Michael HAMPSEY
Robert McELHATTON
John MOORE
John O'HARA
John O'NEILL
William REED
James STEWART
John STEWART
John YOUNG
Glasakeeran
David CATHER
Gortagherty Upper
James DOUGHERTY
Patrick DOUGHERTY
William ELDER
John LOGAN
Hugh McCOLLUM
Jos. ORR
David ROLLESTONE
William COLL
Gortagherty Lower
Alexander CLARKE
Patrick COLLINS
Martha DEERY
Alex. DIVENNY
John DUNBAR
James GILLON
John GREG
Thomas LECKY
John McCALLION
John McGONIGLE
Peter McLAUGHLIN
James MOON
Gortenny
the heirs of ALEXANDER
James CLARKE
James MAJOR
Bernard MURRAY
Henry WEST
Gortgare
Robert BARBER
? BIGGART
Hugh CRAIG
Robert HAMILTON
William HAMILTON
Adam PARKHILL
Mary PARKHILL
Robert PARKHILL
Robert PARKHILL
? SMYTH
James WALKER
Greenan Lower
John COWAN
Greenan Upper
John COWAN
Greysteelbeg
Elizabeth BIGGART
David CALDWELL
Hugh CRAIG
Robert GUTHRIE
WIlliam GUTHRIE
William HAMILTON
Martha McLAUGHLIN
Alexander MORRISON
Samuel MORRISON
John MURRAY
John PARKHILL
Margaret RODGERS
John ROSS Sr.
John ROSS Jr.
Greysteelmore
Robert BARBER
Elizabeth BIGGART
Henry GUTHRIE
Robert GUTHRIE
David McCLELLAND
Jacob MORRISON
James MORRISON
Samuel MORRISON
Robert PARKHILL
John PORTER
James WALKER
Killylane
John ALLEN
Edward BURNS
James BURNS
Thomas BURNS
Widow BURNS
William BURNS
James CALDWELL
John CALDWELL
George COCHRANE
John DOUGHERTY
William GILFILLON
Alexander HAIR
Thomas JAMESON
Perceval McCRACKEN
Charles McGINNESS
William MITCHELL
Margaret RODGERS
Alexander SLOAN
Robert SNODGRASS
William TEDLIE
Killywool
James BURK
John COCHRANE
Charles DEVINE
Michael DIVEN
Francis DOOEY
James DOOEY
Owen DOOEY
Philip DOOEY
Francis DOUGHERTY
George DOUGHERTY
Richard FEENY
James KANE
John KANE
Quintin KANE
John KELLY
Rev. Peter Benson MAXWELL
Patrick McAWARD
Michael McKEEVER
Wm. McKINNEY
Patrick McMENEMY
Andrew MOORE Sr.
Andrew MOORE Jr.
James MOORE
Arthur MULHERON
John MULHERON
John MULHERON
Francis MULLON
James MULLON
John MULLON
James O'HARA Jr.
John O'HARA Sr.
John O'HARA Jr.
Patrick PEATON
Thomas POLLOCK
Kilnappy
James CRAIG
John EWING
Peter KELLY
John PERRY
James ROBISON
Legavannon
Owen McGINNESS
Ligg
William CALDWELL
Robert DUNBAR
Samuel GALBRAITH
Alexander GILFILLAN
Longfield – now Longfield Beg, Longfield Level (Intake) and Longfield More
George CUTHBERT
John DIVENNY
Major GILLESPIE
William GILLESPIE
Robert HENRY
James RUTH
Magheramore
James CALDWELL
Adam DONAGHEY
John DOUGHERTY
James FERGUSON
Perceval McCRACKEN
Charles McGINNESS
Jane PARKHILL
Christopher TEDLIE
Martha TEDLIE
Mary TEDLIE
Thomas TEDLIE
William TEDLIE
Mobuoy
James BAIRD
Robert BARKER
William BOYCE
James BROLLY
Owen BROLLY
John CRAWFORD
Patrick DEEHAN
Robert ELLIOT
John EWING
William McCARTER
Martin McCONOMY
Ross McILMOYLE
Hugh McMANUS
William MONEY
Adam NEILSON
James ROBISON
Patrick SAVAGE
Alexander STRANAGH
Joseph THOMPSON
Thomas WHITE
Moneyhanagran
Richard DUDDY
Robert FAIRLY
James GALBRAITH
Mary HASSON
Bernard MURRAY
Moneyboy
John KIELTY
Hugh McGUIRE
John MICHAELS
Muff
the heirs of ALEXANDER
Thomas BURNETT
Rev. James CHRISTY
churchyard
Thos. COBLEY
David CREIGHTON
George CUTHBERT
William DIXON
George DONAGHEY
Robert FAIRLY
John GALLAUGHER
Aaron HENRY
Joseph INCH
William JAMESON
William JAMESON Jr.
Charles KANE
John LOUGH
James McANERLEN
Patrick McCALLION
Peter McDAID
James McGONIGLE
Thomas MULLEN
David ROLLISTONE
James STEWART
? WELSH
Templemoyle
John SCOBY
the heirs of ALEXANDER
the North-west Agricultural society school
Tirmacoy
John FERGUSON
John GAY
James HYNDMAN
James McAFFEE
Robert MORRISON
James MURRAY
William REED
William ROBISON
Samuel SELFRIDGE
Archibald STEWART
John TOWNLEY
Joseph TOWNLEY
James WALKER

Tully
James ARBUCKLE
Archibald GILLILAND
David GILLILAND
Robert GILLILAND
James MILLER
John MILLER
Mathew MILLER
Tullanee
Widow BARNETT
Owen BRADLEY
Thomas JAMESON
William McBETH
John McFARLAND
Alexander NEILSON Jr.
Alexander NEILSON Sr.
now James NEILSON
Thomas NEILSON
Widow Martha NEILSON
Presbyterian meeting-house
John ROSS
John ROSS Jr.
Thomas ROSS
Tullybrisland
Adam GEORGE
Samuel MAJOR
Ann PROCTOR
George STEWART
Tullymain
William FARRON
Samuel LIVINGSTON
Mathew LOUGHRY
John NUTT
John ROBINSON
Tullyverry
William COLE
Mrs. CONNOR
James CRAIG
William DERMOT
Lindsey DIVIN
Robert DUNLAP
John LAFFERTY
James McCALLION
Rev. McCOSKER
Henry McLAUGHLIN
Mrs MOORE
Arthur MULLON
Michael MULLON
John TEDLIE
Thomas TEDLIE
William TEDLIE
James WARK
Tygore
Francis INCH
Joseph INCH
William INCH
Edward KANE
John KELLY
Mathew McNEILL
James ROLLESTONE
Ann ROSS
Edward ROSS
Widow ROSS
Walworth
Rev. George SAMPSON
Whitehill
James JAMESON
William McCLOSKY
Widow McDAID
John READ
Robert REILLY
Thomas RODDEN
David SCOBY
John SCOBY
Joseph SCOBY
30 June 1900 – The inhabitants of Ballykelly, Carrickhue, and Faughanvale will find something to interest them in the following sketch, which is entitled, Faughanvale, a parish in the barony of Tirkeran, county of Londonderry, and province of Ulster, 8 miles (S.E.) from Londonderry on the mail coach road to Coleraine, containing 6,218 inhabitants. This parish, which is bounded on the north by Lough Foyle, and comprises, according to the ordnance survey, 18,582¼ statute acres, the greater portion of which was granted in 1609 by James, (King James 1st) to the Grocer's Company of London, who in 1619, erected a strong and handsome castle, surrounded by a bawn, in which they placed a powerful garrison.
In the war of 1641 the castle sustained a siege for several months, and resolutely held out against the parliament armies till the garrison was relieved. It was again besieged and finally taken and dismantled by the parliament. The ruins were standing till 1823, when they were removed and the present glebe house erected on the site. Of the remainder of the parish part is held in perpetuity, equally, by Lecky ALEXANDER Esq. and the heirs of the late Sir Wm. PONSONBY, who pay a chief rent of £200 per annum to the Goldsmith's Company. Part belongs to Major SCOTT; part to the See of Derry and a few of the native townlands in the Grocers proportion, to the Marquess of Londonderry. The land is generally fertile especially around the villages of Faughanvale and Muff and the system of agriculture has been much improved under the auspices of the North-West Agricultural Society and the gentry resident in the district. Many thousand acres of bog and waste land have been reclaimed and brought into profitable cultivation. The lands are well-drained and fenced and there are extensive and flourishing plantations, exclusively of the ancient oak woods of Walworth, which are principally in this parish. At Creggan and Tullynee are quarries of excellent slate, but they are only partially worked and principally for flags and tombstones.
The principal seats are; Willsborough, that of Major SCOTT; the Foyle Park, of Lecky ALEXANDER Esq.; Campsey, of J. QUINN Esq.; Creggan, of T. MAJOR Esq.; Coolafeeney, of T. LECKY Esq.; Muff House, of the Rev. J. CHRISTIE; and Tullybrisland, of T. MAJOR Esq.
A manorial court, in which debts, not exceeding 40s. are recoverable, is held at Muff for that part of the parish which belongs to the Grocer's Company. The living is a rectory and perpetual curacy in the diocese of Derry, the rectory forming part of the Union of Templemore and of the corps of the deanery of Derry and the curacy in the patronage of the dean. The tithes amount to £700, payable to the dean and the glebe comprises 1,035 statute acres. The curacy was instituted in 1823. The stipend is £96 6s 2d, of which £69 4s 7½d is paid by the dean and £23 1s 6½d from Primate BOULTER'S fund. The glebe house, with a glebe of 10 acres, was given to the curate by the Grocer's Company. The church, a spacious and handsome edifice, with a square tower crowned with pinnacles, was built in 1821 by a loan of £1,000 from the late Board of First Fruits, near the ruins of a former church built by the Grocer's Company in 1626, in the village of Muff and about 3 miles distant from the ruins of the ancient parish church.
The R.C. parish is co-extensive with that of the Established Church; the chapel is at Creggan. At Tullinee there is a place of worship for Presbyterians in connection with the Synod of Ulster, of the second class. About 370 children are taught in 6 public schools, of which the parochial school at Muff is supported by a grant of £30 per annum from the trustees of Erasmus Smith's charity and annual donations from the Grocer's Company and the rector. The schoolhouse, adjoining the church, a large and handsome edifice, was erected in 1814. A school at Graceteel is under the Fishmonger's Company, who pay the whole charges for children of cottiers, and one-half for those of farmers, on their estate. Two are aided by the Marquis of Londonderry and Major SCOTT and an agricultural is supported by shareholders and subscribers, and by the labour of the scholars on the farm. There are also 3 private schools, in which are about 150 children and 3 Sunday schools. A valuable donation of sacramental plate and furniture for the altar and pulpit was bequeathed to the church in 1665, by Bishop WILD, who also left £5 for the poor. (Northern Constitution)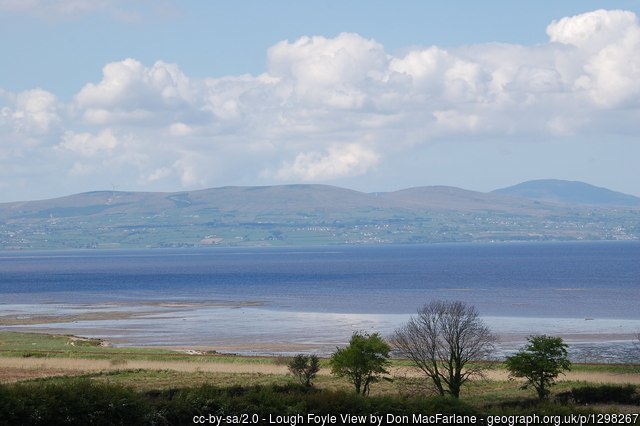 Other Sources –
PRONI FIN/5/A/141 Tithe Applotment books also available on film at the LDS library.
Accounts and Papers of the House of Commons, Vol.39
A topographical dictionary of Ireland: by S. Lewis 1840
The Pennsylvania Magazine of History and Biography, Vol. 38, 1914