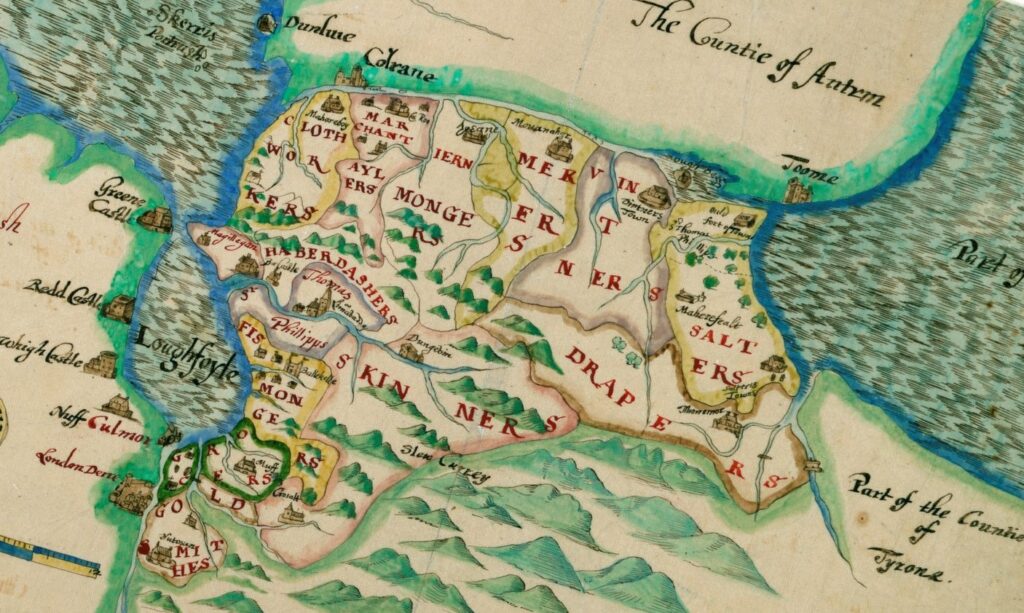 Magherafelt is a small town, and a civil parish, in the barony of Loughinsholin, and County Londonderry.
Transcribed and compiled by Teena from the 'History of Magherafelt, Ireland' by W. H. Maitland 1916
According to the  muster roll of County Londonderry there were on the Salters' proportion; Mr.SAYER -16 men; 12 muskets and 4 Halberds. A further survey was made in 1622, from which we learn that on the Salters' proportion there were 6 freeholders, one free-holder resident; 12 British men and 348 natives. The survey also states; "This "proportion lies in the fastness of Killetra "where it is very fit for the strengthening of those parts. There was a castle and bawn erected between Mayharyfelt and Moneymore, at the two Balle Moans. The "Drapers Proportion, which with Mayharyfelt, being finished and freeholds of the said manor, well planted in a convenient place and large paces cut through the woods for highways, will be a great security to those parts and increase of traffic from the inland countrys to the said Lough Neagh. The castle referred to is evidently Salters Old Castle. (Salterstown was a more important place than Magherafelt in 1622.)
Magherafelt, in 1622, was not a very pretentious place, as it only consisted of a bawn, the house, used as a cattle pound, and ten framework houses – 6 of which were occupied, 2 were vacant and 2 were in course of construction.
The names under the occupied houses were;
Thomas COOPER
Anthony AVERY
Silvester FLEETWOOD
Ellis REDFERN
Joice EVERT
John REDFERN
Those in Saltertown;
Daniel HALL
Thomas JACKSON
Richard EVANS
Edward YOUNG
John HOWGRAVE
Widow TRAVELS
Rowland WAYBANK
Walter WALTON
Sir BIRKETT, minister
Matthew HILL
Mr. FINCH
Miles SHINGLETON
The PITTS
Richard AVERY
Thomas TAYLOR
Edward FOSTER
Robert SCOTT
It is interesting to note that at the present time (1916) Robert AVERALL, who resides in Union Road and John REDFERN, Mullaghboy, both are direct descendants of the AVERY'S and REDFERN'S respectively, who came over at the time of the Plantation.
The next reliable account of the town of Magherafelt is that contained in the Terrier (Rental) of the Salters Co., issued in respect of the half year ended 1st November 1752, which gives a description of the principal occupiers;
Wm. ALLISON – A thatched house of two storey and a garden.
Wm. REYNOLD'S executors –  A low thatched house
Rev. Mr. WALLACE – A tenement – the house down
Widow FULTON – A low thatched cabin.
Executors of Thomas TROTTER sen. – A shingled house, one storey and a half high.
Wm. ASH – Two shingled houses, each two stones high; one shingled house, one and a half stories high, and a malt kiln, part shingled and part thatched
Wm. FLEMING – One shingled house, two stories high and two of a storey and a half each.
Robert KILPATRICK – A cabin
Robert SEMPLE – The like
Mrs. WARBURTON – Three shingled houses of one storey and a half high, and three low cottages of one storey.
John CAMPBELL, Trent – A shingled house of two stories.
Thomas BURNEY – A thatched cabin.
John BOGGS – The like
Wm. HALL – Same
Robert NELSON – Same
John NELSON – Same
James NEYSER – Same
Alexander BRADY – Same
Wm. GIVEN – A shingled house, two stories high.
Widow BURNETT – A small shingled house of one storey and a half high.
Thomas TROTTER – A shingled house of one storey.
George HOUSTON – A cabin.
Nicholas LOGAN – Same
Robert BERKLEY – A malt house, shingled
Robert RAINEY – A shingled house two stories high.
From the foregoing it would appear that Magherafelt was not a very important town, as it only consisted of 32 houses, a malt-kiln and a malt-house.
In 1766 a Parliamentary Return as to the Religious denomination of the families in each parish in Ireland was called for and the Rector was the person on whom devolved the making of the return.The following, for Magherafelt Parish, was taken on the 28th day of March 1766, by Rev. James RICHARDSON, Parish Minister of Magherafelt from 1738 to 1771. He returns 625 families altogether and classifies them thus; "Protestants of the Established Church, 148; Protestant Dissenters, 274; Papists, 203 heads. No Popish Priests or Fryars reside in this Parish. "We give the names as returned and classified and it will be noticed that many of them are represented at the present day, after a century and a half.
Protestants;
Rev. James RICHARDSON, rector
Edward BETTY
Samuel M'ELROY
Abraham KEIGHTLY
Robert BRODLY
Robert REDFERN
Benjamin REDFERN
James LENOX
Margaret M'CONNEL, widow
James HOLDEN
William LENOX
William NODWELL
Matthew NODWELL
William NODWELL, younger
Richard HAWTHORN
Tracey DAWSON
James LECKEY
Henry HALL
George M'CALLA
John DOWNING
Joseph REYNOLDS
John REYNOLDS
William WINCHESTER
Mary REYNOLDS, widow
Henry REYNOLDS
Alexander LAWSON
John JOHNSTON
Archibald BRODLY
Thomas REDFERN
Roger PALMER
Jane BROWN, widow
Elizabeth FULLERTON
Richard DAWSON
William HAWTHORN
Daniel REYNOLDS
Gerard CARLETON
Elisabeth CAMPBELL, widow
Daniel M'QUILKIN
George NOWLES
Thomas M'MURRAY
Elisabeth CONYNGHAM, widow
Thomas MAN
James YORK
Jane GRAVES, widow
Thomas LAWSON
Henry HALL
Joseph DONNISON
James KANE
Henry YORK
George FOSTER
Samuel MURDAGH
John LECKAY, younger
Joseph MALLARD
William M'LANE
Edward MARLIN
William MARLIN
James COLLINS
Daniel M'GONIGALL
Henry DORNAN
George BURROWS
John BUNTIN
Samuel PUE
Anthony BUNTIN
Mary WILLIAMS
John HILLMAN
Michael BUNTIN
Charles GREER
Olivia FOX
Charles BROWN
John HAMERSLY
James PURDOE
Ralph BRODLY
Thomas M'GURK
Thomas GRAVES
Richard MURDOCK
William BROWN
Francis MORGAN
Alexander BROWN
William PEACOCK
John BROWN
John BOGGS
Thomas BARNETT
Joseph BENNETT
Robert BROWN
James CAROTHERS
Richard STANLEY
Thomas DEACON
Bartholomew CLARK
John DEVLIN
Randle COX
Michael STANLEY
James COX
Elisabeth LAWSON, widow
Richardson WILLIAMS
James MILLER
Thomas RICHARDSON
Robert GARVEN
Patrick HILLMAN
Edward TIPPER
Francis GARVEN
William TAYLOR
Francis SEARSON
Thomas M'VEY
Robert NELSON
Alexander MONTGOMERY
George ARMSTRONG
Margaret NEWTON
John JENNINGS
Ralph BRUNKARD
Edward BROWN
Christophilus REYNOLDS
Hugh M'ELHONE
Adam HENDRY
Richard WILLIAMS
Robert DAWSON
George RODGERS
James BROWN
Arthur TRACEY
Sarah BADGER, widow
William BADGER
John LECKEY
Margery HUEY, widow
John REDFERN
Joseph REDFERN
John MORROW
John NELSON
Mary MULLEN, widow
John WHITESIDE
Hugh MULLEN
Archibald WILLIAMS
William CUDDY
Thomas RODGERS
Richard GARVEN
Joseph EVANS
Phillis WARBURTON, widow
Alexander BRADEY
Thomas JOHNSTON
Jeremy HAINEY
Thomas BRODLEY
James M'GARVEY
Mary VANCE, widow
Edward WHITESIDE
Jane WHITESIDE, widow
John MULLEN
Andrew FRAZIER
Hugh RODGERS
Thomas MAN
Ezekiel RICHARDSON
Dissenters;
James SEMPLE
James BOWMAN
Matthew JOHNSTON
Hugh GARVEN
William DICKEY
William GALWAY
William ROBINSON
George STUART
Thomas JOHNSTON
Neal M'MULLEN
Thomas DALE
John STUART
Samuel STUART
David EVANS
Joseph EVANS
Matthew EVANS
Samuel EVANS
Robert M'ERLAIN
Adam ROBINSON
Joseph BELL
Thomas SHANNON
Samuel SHANNON
Hugh CON
Robert WILEY
John WILEY
William DOOL
Hugh MILLER
James TAYLOR
Joseph PATTISON
John BROWN
Hanna DUNCAN, widow
Thomas DITTY
James BROWN
Robert STEEL
Thomas EAKEN
Jane EAKEN, widow
James RICHEY
Alexander GRAVES
James GILMER
Robert GILMER
William M'GARVEY
Moses THOMPSON
James BROWN
Matthew M'KEE
Mary PURVIS, widow
Francis MORTON
Margaret MORTON, widow
Andrew MORTON
William GRAY
Stuart MORTON
James M'MULLEN
Alexander WIER
Moses MOOR
James CATHCART
George BADGER
William BADGER
Joseph PAUL
George CAMPBELL
Jacob WILSON
Thomas CAULFIELD
James PAUL
Andrew HAYS
Adam COSTIN
William STUART
John EAKEN
William HUNTER
James STITT
Kennedy HENDERSON
Samuel CRAWFORD
Sophia BIRKBY, widow
James WILLOX
Jane GARVEN, widow
Thomas WOODWORTH
John CALDWELL
James CRAWFORD
Neal CAMPBELL
Neal M'ERLAIN
John FINLAY
Alexander M'COOL
William FARLOW
Alexander SEMPLE
Ann REED, widow
James LONG
Hercules DOUGLAS
Thomas DUNLOP
George EAKEN
Alexander WILEY
Francis DAVISON
Robert CRAWFORD
John WATSON
Andrew FULLERTON
William PARKS
William CLOWNISH
Edward M'GARVEY
John CREIGHTON
Adam VANCE
James LITTLE
John PATTERSON
Matthew LINDSAY
William LEE
Joseph WARDEN
William MARKS
William DEMPSTER
William PROCTOR
Thomas ROONEY
James CALDWELL
Arthur FORBESS
David DUNCAN
Matthew HARBISON
Thomas M'CLATCHY
Thomas LEE
Robert CLARK
John JOHNSTON, elder
John JOHNSTON, younger
James MILLIKEN
Rowley MULLEN
William DOBBIN
Duncan CAMPBELL
Matthew JOHNSON
John BUNTIN
James JOHNSTON
John BROWN
John JOHNSTON
John WILSON
Thomas ROBINSON
John STUART
Hugh STUART
Thomas STAUNTON
Henry BARRY
James STEEL
Elizabeth FOSTER, widow
John M'CULLOGH
James SLOSS
James SLOSS, younger
John JOHNSTON
Alexander M'KAY
David DUNCAN
Samuel CROSSAN
David DUNCAN, younger
William TAYLOR
James DUNCAN
William BUNTIN
James HODGE
Robert LEE
Alexander CHRISTEY
Robert MAXWELL
Joseph RICHEY
John DITTY
John CANNON
James BROWN
Andrew RICHEY
William BERRYMAN
John GRAVES
Daniel GRAVES
John STAUNTON
Mary GIVEN, widow
John LAURENCE
Catherine GIVEN, widow
William GIVEN
Margaret TROTTER, widow
William BERFOOT
Catherine MAGHLIN
Sarah DUNCAN, widow
Mary DUNCAN, widow
Mark MORROW
James BOOTH
William BARRY
Henry CAR
William MILLS
William RAY
Matthew BODEN
Mary CAMPBELL, widow
David ARMSTRONG
John GREER
James GREER
Elizabeth JOHNSTON, widow
John MURPHY
William PEACOCK
Isabella BURNEY, widow
Esther BRUNKARD, widow
William STEEL
Samuel LAIRD
John M'NEILL
Michael WALLACE
Hugh WALLACE
James M'CRACKIN
William MULLEN
Robert HOUSTON
Andrew SHANNON
Matthew TAYLOR
James TAYLOR
Thomas RAMSEY
Duncan SWAINEY
Matthew KYLE
James MAGHLIN
David M'GARVEY
John STITT
John HUNTER
Hugh GRAHAM
David MULHOLLAND
Cornelius COSTIN
Mary SEMPLE, widow
Archibald M'GINNIS
John RICHEY
George PATTERSON
Thomas DITTY
Robert STEEL
John LEWIS
John GLENHOLMES
Joseph THOMPSON
James DITTY
Joseph THOMPSON
John M'MURDEY
David JENNINGS
John GRAHAM
Anne FULTON
William SCOTT
Matthew ALLISON
Jeremy LINDSAY
George LINDSAY
James HOUSTON
Robert CONNING
Andrew RICHEY
William CAR
Nathaniel MITCHEL
William STITT
Mary JOHNSTON, widow
William KIRKPATRICK
Alexander M'CRACKIN
George WOODS
John TOMB
William TROTTER
Abraham MATTHEWS
Alexander M'MULLEN
Andrew LITTLE
George BENDERMAN
William DITTY
George WRIGHT
Benjamin BROWN
John BROWN
James BROWN
William BROWN
Mary Ann BROWN, widow
Martha TAYLOR, widow
Andrew DAVIDSON
William DUNCAN
Robert ARMSTRONG
Mary LOUGHEY, widow
Samuel BATES
George GRAHAM
William GRAHAM
David REED
William DUNLOP
Adam BURROWS
David GRAHAM
Robert BURROWS
John DITTY
John DITTY, younger
Samuel DITTY
John WALLER
John WALLER, younger
James M'NAUGHT
James M'NAUGHT, younger
Robert M'MASTER
Hugh BROWN
William EAKEN
Thomas WALLACE
Robert LOVE
John M'KEE
Thomas MAGHLIN
George PHILLIPS
John ASKIN
Mary WILSON, widow
Papists;
Bryan M'TEIG
Cormick O'NEILL
Patrick JUDGE
John O'NEILL
Phelemy O'NEILL
Edward TOLE
Edward M'WILLIAMS
Bernard  M'CANN
Patrick M'TEIG
Roger O'LAGAN
Henry TOLE
John M'ATIER
Darley MORRON
James DOWDAL
Patrick MULDERIG
John GRIFFIN
John MORROW
Patrick GRIFFIN
Torlagh M'LAUGHLIN
Roger M'GILLAN
Owen O'HEMPHEY
Neal O'DEVLIN
Archibald M'DONALD
Tole GILMORE
Owen M'WILLIAMS
William GILMOR
John DOWDAL
Robert BRODLY
Hugh COSSILY
Maurice O'MURRAY
James M'QUILLAN
Daniel O'NEILL
Patrick NOCHER
Dennis M'ELHONE
Roger M'CAMEL
John M'GONNIGILL
Patrick CONARY
James M'ATIER
Thomas HENRY
Cormick O'LAGAN
James O'LAGAN
John MORGAN
Daniel MULHOLLAND
Nicholas LEDAN
Ferdinand DEVLIN
Hugh M'CANN
Dennis CONARY
Bryan M'KELVEY
James M'LAUGHLIN
Andrew M'LAUGHLIN
John M'TEIG
Thomas M'TEIG
Bryan M'TEIG
Phelemy CAHAN
John GILLASPEY
George LAWSON
Henry TAMINEY
Owen O'MORRON
Hugh CORR
Adam WARD
Bridget HENRY, widow
Owen TONER
Michael M'CANN
Philemy CONARY
Mary FOLLARTY
Robert COSHILLEY
Roger M'CORLEY
Connor M'ANALLEY
Bryan DEVLIN
Roger LORCAN
Hugh MULKENNAN
John SCULLION
Cormick O'NEILL
Allen M'QUAID
Lewis WALSH
Daniel O'LORCAN
Manasses MULGRUE
Michael O'CONNOR
Michael MULGRUE
Bryan M'GONNIGILL
Jane MORRON, widow
Maurice WARD
Roger FARRIL
Fergus WARD
Patrick TAMINEY
Margaret O'NEILL, widow
Closhney M'GINNIS
Owen KELLY
James M'GURK
Bryan M'GURK
Gilldoe TROLAN
George M'CAMEL
Dennis M'CARROL
James FLANIGAN
William CHIEVERS
Patrick CHIEVERS
Thomas COSHILLEY
Hugh COSHILLEY
Patrick M'NAVALL
Manasses M'NAVALL
Thomas M'NAVALL
Hugh M'NAVALL
Dominick DAWDELL
Henry O'NEILL
William STEVENS
Owen MULLOY
Francis MORRON
Thomas KELLY
William MULDERIG
Daniel COSHILLEY
Patrick WALSH
Peter BRODLEY
Neal O'BOYLE
John M'OWEN
Miles M'OWEN
Michael SHORT
Thomas MULHOLLAND
Bernard M'GUCKIN
Mary DUNN
Henry MADDEN
Edward BOYLE
Patrick SLANE
Michael M'NAVALL
Bridget M'CANNA
Charles DIAMOND
Michael WALSH
Nicholas WALSH
Bryan M'ALPIN
Bryan M'CORREY
William BARNETT
Daniel MULDERIG
Matthew BOYLAN
Torlagh M'ALLESTER
Owen HUGHES
Dennis M'TEIG
Thomas M'TEIG
Edward M'LAUGHLIN
Daniel CRAWFORD
Duncan GILMER
Patrick GILMER
John M'GOWN
George SMITH
Owen DONNELL
Patrick QUINN
John M'FILLONE
Patrick M'MAHON
 Hugh M'NAVALL
Col M'TEIG
Daniel M'GORRARY
Eveng BRODLEY
Patrick SMITH
Daniel MULHOLLAND
Phelemy DAILY
John DOCHERTY
Cornelius M'GONNIGILL
James M'GONNIGILL
John SCULLION
John CARGAN
Daniel O'CAHAN
Francis M'CRYSTALL
John M'DONNELL
Alexander M'DONNELL
Charles M'CAMEL
Cormick M'NICHOL
Alexander M'NICHOL
Patrick SHIELDS
Mary HENRY widow
John CONWALL
John HENRY
Thomas HAGAN
Richard M'ALLESTER
John DIAMOND
Daniel M'GUIRE
James M'QUAID
Richard M'QUAID
James BRODLY
Edward KEENAN
Edward LAVERTY
Bryan KERNEY
Daniel KERNEY Dennis KEENAN
James O'CAHAN
Edward O'CAHAN
Bryan O'CAHAN
Andrew M'NICHOL
Christopher M'KAY
Neal QUIGLEY
John SMITH
Daniel O'DONNELLY
Edward KEENAN
Francis M'TEIG
Phelemy DEVLIN
Manasses MULHOLLAND
Patrick  COSHILLEY
John O'CAHAN
James O'CAHAN, younger
Michael M'ELDOON
Neal KEENAN
Murtagh KEENAN
Dennis M'CANNA
Bryan CAR
Charles M'QUAID
Richard MULHOLLAND
"The Terrier" (Rentals) published by the Salters' Company for the half-year ended 1st November 1752.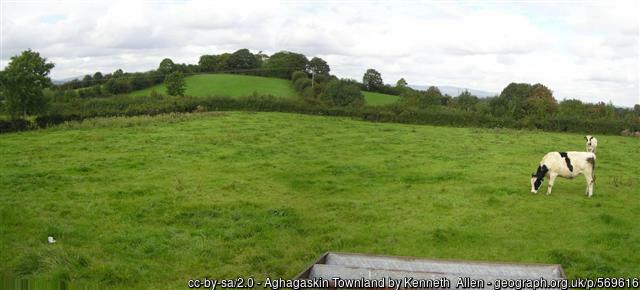 (Townlands & meanings, Occupiers and area rented; a= acres, r=roods)
Aghagaskin (O'Gaskin's Field)
Thomas KEMPTON and George STEWART 127a. 2r.
The Trustees of the Dissenters 53a. 1r.
James BOWMAN and James SEMPLE 63a. 1r.
Widow O'NEILL, Benjamin REDFERN and Abraham KEIGHTLY 132a. 1r.
Edward BEATTY and Thomas GRAVES 75a. 2r.
All low cabins in this townland. Great part of the land moss and scrub of wood and bog.
Aughrim (The Ridge of the Horses)
James M'CLEERY, Henry FULLERTON, Richard LENNOX and partners, 197a. 3r.
One small bleach-yard and tolerable farm-house in this townland.The rest poor cabins. Most of the land scrub of wood, moss and bog.
Bellagherty (Agherty's Town)
John M'WILLIAMS' executory, Philip O'DONACHEY and partners, Phelamy DONACHEY and partners 232a. 2r.
In this townland is one tolerable farm-house, possessed by M'WILLIAMS' widow; the rest poor Irish creats. Great part of land scrub of wood, moss and bog.
Ballycumlargye (Town of the crooked slope or declavity)
John M'GEOWN and David CROSIT 120a.3r. On this townland is one tolerable farm-house, the rest cabins. Only a small part moss, the rest arable and pasture.
Ballydonnell (Donnell's Town)
George HENDERSON, Wm. BAXTER and partners, John WORKMAN, Bryan KELLY and partners, 245a.3r.
In this town are two tolerable farm-houses, the remainder cabins. Part of this was the domain of Salterstown Castle; mostly arable and pasture, except some moss.
Ballymultrea (O'Multrea's Town)
Andrew BELL, Widow TRACEY, Bryan M'GUCKIN, Widow TAYLOR and others, 258a.
In this town stands the walls of Salterstown Castle, which was burnt in 1688, with two tolerable farm-houses and a corn-mill; groat part shrub of wood, whins and some bog.
Ballygillen More (Magillian's Town)
William RAMSAY, 196a. 3r.
One good farm-house and some poor Irish creats in this townland. The greatest part of it is shrubs of wood, rocks, bog and some moss.
Ballygillen-Beg (Magillian's Town)
Philemy GORERY, Miles M'PHILLONE, John O'CAHAN and Rodger O'COSHALLY, 192a.3r.
All poor creats in this townland; mostly shrub of wood, bog and moss.
Ballydermot (Dermot's Town) and Edenreagh (Grey Brow or Brae)
John DOWNING Esq., 331a. 3r.
On one of these townlands there is a good house built by Rev. Simon ROE, the rest, poor cottages, inhabited by poor Irish.
Ballymulderg (O'Mulderg's Town)
Patrick O'MULLAN, Wm. JOHNSTON, Charles O'NEILL, Bryan M'GUIGGAN and partners, Patrick O'CULLIAN, Francis BANDERMAN, Ralph BEATTY, Henry M'CONWELL, Anthony BERRIMAN, 377a. 3r.
In this townland is one good farm-house and one other tolerable house, the rest cabins and Irish creats; very little arable land, being mostly covered with shrubs of wood, rocks, moss and bog.
Ballyneill-More (O'Neill's Town)
One good farm-house and very good offices, built by the late Mr. NEIRE, when he was ranger of the Society's woods; the rest cabins and Irish creats.
Ballyhavor (Ivorstown)
Robert BIRKBY, 99a. 3r.; moss, 45a.
Remainder of this townland let in small parcels to the town. Great part of this townland shrub of wood and bog. The moss supplies the inhabitants of the town of Magherafelt and some of the country with firing.
Ballymoghan-More (O'Moghan's Town)
Widow GILMER and partners, Mrs. WARBURTON, 303a. 2r.
Two small farm-houses in this townland  and some poor cabins; most of the townland shrub of wood, rock, moss and bog.
Ballymoghan Beg BEG (O'Moghan's Town)
Samuel THOMPSON and partners, James CAMPBELL, Thomas SHANNON and Samuel FINLOY'S executors, 244a. 1r.
One tolerable farm-house and offices, the rest poor cabins. There is 33a. 2r. of moss.
Ballyronan More and Beg (O'Ronan's Town)
Executors of Rowley HILL Esq. 161a.
Priest O'COR, 29a. 2r. .
Joseph BEATTY, 80a 1r.
Rev. John GRAVES and David GAUSSEN, 104a.
Robert MAXWELL, 88a.
John HAMMOND, 44a.
In those townlands are five tolerable farm-houses. There are a good many cabins and creats. Great part shrubs of wood, bog, rocks and stoney ground.
Ballynagarve (Town of the Roughness)
Cormack M'ELHONE and partners, 61a.
James BURNETT, 79a. 2r.
James BROWN and partners, 63a. 3r.
Edward MULHOLLAND, Owen M'LAUGHLIN and partners, 51a.
All cabins and Irish creats in this townland.
Ballymilligan (O'Mulligan's Town)
One small farm-house in this townland and a small bleach-yard, the rest cabins and Irish creats.
Drumrainey (Ridge of the Ferns)
Owen M'GURK and partners, 53a.
Thomas STANTON and partners, 49a. 2r.
Arthur FORBES and partners, 50a. 2r.
Two cabins and Irish creats, 29 acres of moss reserved.
Dunarnon (arnon's Dun or Fort)
Wm. CREIGHTON, 61a. 2r.
George PATTERSON and partners, 72a.
Moss reserved, 51a. 2r.
A small tan-yard and three small farm-houses, very little arable land.
Dunamoney (Fort of the Bog)
Wm. and John LEES, John BROWN, Wm. FLEMING, Robert WILSON, 213a. 2r.
In this townland and part of Ballyhavor, stands a corn-mill and wind-mill with two good farm-houses, some cabins and Irish creats. The wind-mill belongs to the Rev. Robert BRYAN and the rent £5.
Killybogan (Wood of the Bog)
Wm. PORTER, Andw. BROOK, David CULLEN and partners, Wm. and John JOHNSTON, 177a. 3r.
Some moss reserved. Rev. Robert BRYANS, for the mills, rent £20. In this townland a corn-mill, some cabins and Irish creats.
Killynease (Aenea's Wood)
Patrick DOUDLE, John ADGER'S widow, John BUNTON, 227a.
Bog reserved.
Killyfaddy (Long wood)
Mr. Wm. JOHNSTON, 371a.
In this townland there is one good farm-house and offices and a few cabins and Irish creats.
Lecka (Hillside)
Hugh O'NEILL and partners, 66a.
There are only three cabins in this townland. The greatest part of the land let to the town. Most shrub of wood, moss and bog.
Mullaghboy (The Yellow Summit)
John RAMSY'S executors, William GIVEN, Mrs. WARBURTON, 127a.
There are only some cabins and Irish creats in this townland. The greatest part of the townland held by the inhabitants of the town of Magherafelt.
Moymuckle-Murray (Macgil-Murry's Plain)
John Harris, 38a.
David ADAMS and partners, 99a.
John M'CORD, 39a. 3r.
Three tolerable farm-houses in this townland and some cabins. All arable and pasture, except some moss and bog, about 12 acres
Polepatrick (Patrick's Shole or Cavern).
Richard WHITESIDE, 40a.
The remainder of this townland let to the people of Magherafelt. One tolerable farm-house. All arable pasture.
Roshure (Point of the Yew)
Henry and Job PALMER, 127a.
Two small farm-houses. All arable and pasture except 30 acres of moss, bog and moor.
Tillinkisie (Linchy's Hill)
William and Ben BROWN, Mantis MULHOLLAND and James M'NAUGHT and partners, William AKEIN and John TOMB, Edward WHITESIDE and partners (Forge Dam), 270a.
All poor cabins and Irish creats. Very little arable land, being mostly shrub of wood, bog and rocks.
1824 Pigot and Co.'s Hibernian Provincial Directory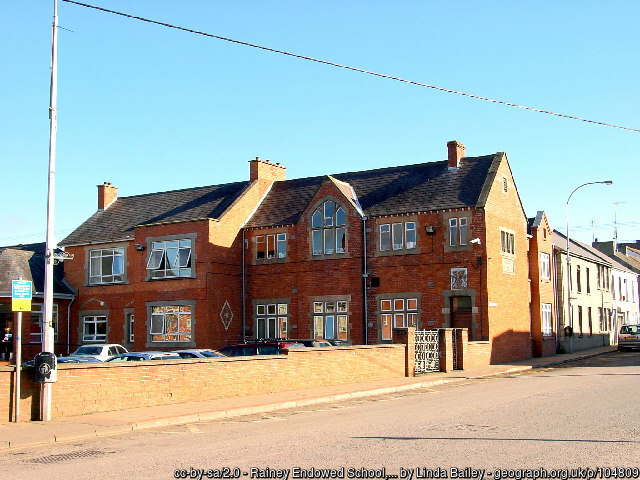 Magherafelt is a small neat market and post town in the county of Derry, 91 (or 94?) miles north by west of Dublin, by the post road, 2 miles from Castledawson, 4 from Moneymore, 5 from Toome, 7 from Cookstown and 28 from Belfast. In the year 1680, Hugh RAINEY Esq., left an annuity of 175 pounds per annum for the support and education of as many boys, as the sum (after deducting the salary of the school-master and the house-keeper) would allow; the number is generally from 12 to 14; they are maintained three years, afterwards apprenticed, with an extra suit of clothes and fifty shillings, which are placed in the hands of their master and at the expiration of their service, given to them towards their beginning business.
Here is also a Sunday school for children of all religious denominations. The church is a neat stone edifice, with a lofty spire, of which the Rev. Thomas A. VESEY is the present rector. Here are also a Presbyterian meeting-house and a Catholic chapel. In the centre of the town stands the market-house, possessing a good clock and over it is a ballroom. At the lower end of the town is the Sessions House, where the sessions are held twice a year for civil bills and criminal offences; adjoining it is the Linen Hall. A court leet is also held here every month, for the recovery of debts under forty shillings. The proprietors of this town are the Marquis of Londonderry and Sir Robert BATESON, who hold it under a lease from the London Company. The general market is held on Thursday and a good one for linen on the second Thursday in every month. There are fairs on August 25th, October 29th and December 29th. The population is 1,100.
Post Office;
Post-master, Mr.Thomas DICKSON
The Dublin mail is despatched to Cookstown at twenty minutes past ten in the morning and arrives at half-past three in the afternoon. The Londonderry and Belfast mails leave at three quarters past three in the afternoon and arrive at half-past seven in the evening. A by-mail to Tobermore and Maghera at half-past seven in the evening. Letters for England go by Dublin, those for Scotland by Belfast.
Gentry and Clergy;
ASH Miss, Charity Street
BAMBER George Esq., Millbrook
BELL Humphrey Esq., Warwick Lodge
BRYAN Josh Esq., seneschal, Broad Street
PATERSON, Captain Thomas
PAUL Rev. Thos., rector of Ballinderry
VESEY Rev. Thomas A., rector, Glebe-house
WALKER John Esq., agent to the Belfast Northern Bank, Charity Street
WILSON Rev. James, Fairview
Merchants and Tradesmen &c;
Physicians – EVANS Robert, Bread Street.
Surgeons – SHANNON Dr.; WILSON William, Diamond.
Attorneys – CHAMBERS David, Broad Street; DICKSON Thomas, Charity Street; GAUSSEN Charles, Diamond
Surveyors of Excise – JAMES Richard Esq., Broad Street.
Coroner – M'KEE David (and high constable of the barony).
Linen-Inspector – BOYLE Henderson Esq., Charity Street
Publicans &c;
ALEXANDER Isaac, Pass
BROWN Wm., Pass
CAMPBELL James, Charity Street
COCHRAN, John, Charity St.
COUSLEY, John, Pass
DEVLIN, John, parish clerk
DONNELLY Charles, Castle St.
FERGUSON Wm., Broad St.
HAGAN, John, Pass
HOLDEN, Richard, Broad St.
HUTCHINSON, James, Charity St.
JOHNSTON, James, Diamond
M'FALLS Thomas, Diamond
M'QUADE James, Charity St.
MARKS Wm., Castle St.
MASON, Wm., Charity St.
THOMPSON, Sarah, innkeeper
WALSH Michael, Pass
Shopkeepers, Traders, &c;
ADAMS Joshua, watch and clock-maker, Broad Street
ARMSTRONG John, wheelwright, Broad St.
COCHRAN Robert, grocer, Charity St.
CULLIN Mary, haberdasher, Charity St.
DAWSON Arthur, grocer and spirit-dealer, Castle St.
DUNCAN David, woollen-draper, Charity St.
DUNCAN John, grocer, Broad St.
DUNCAN Robt., grocer ,Broad St.
DUNCAN W., grocer, Charity St.
GRAHAM David, woollen-draper and haberdasher Charity St.
GRAHAM John, haberdasher
HUGHES James, grocer and iron-monger, Broad St.
HULL John, grocer and baker, Diamond
JOHNSTON Michael, tanner, Ballyheifer
JOHNSON Samuel, grocer, Charity St.
KIRKPATRICK John, carpenter and glazier, Corn Lane
KIRKPATRICK John grocer, Charity St.
LEO Hugh, grocer, Pass
LOVE John, grocer and hardware dealer, Charity St.
M'DAVITT Margaret, woollen-draper, Charity St.
M'GINNIS Charles, tailor, Pass
M'KEE Thomas, wheel-wright, Charity St.
M'LERNON Thomas, grocer, Castledawson St.
OAKMAN Walter, baker and flour dealer, Castle-dawson St.
RICHARDSON Henry, boot and shoemaker, Pass
SANDS Robert, grocer, Charity St.
SMITH George, wheelwright, Castle-Dawson St.
VANCE James, watch and clockmaker, Broad St.
WALKER John, linen buyer, Charity St.
WILSON Mary Jane, haberdasher
WORKMAN James, painter and glazier, Broad St.
Coach &c.;
Belfast, the Union Day Coach, from Thomas M'FALLS, Diamond, every Monday, Wednesday and Friday, at seven in the morning and returns on alternate days, at eight in the evening. Goods may be conveyed to any part of the kingdom, by hiring cars for the purpose.